By: Jessica Shorten
CONROE, TX – As models for Tropical Storm Nicholas become more clear, forecasters are predicted heavy rainfall which will affect Montgomery County.
Despite only being a Tropical Storm, Nicholas is expected to bring life-threatening storm surge along the coast from Port Aransas to San Luis Pass. Further inland, heavy rainfall is expected to impact a large swath of Southeast Texas with anywhere from 6-10 inches of rain, with as much as 15 inches in some locations closer to the coast.
According to the National Hurricane Center, Tropical Storm Nicholas could approach near hurricane intensity by the time it makes landfall along the middle coast late Monday. However, Tropical Storm conditions are already being felt along parts of the coast.
The heavy rainfall has increased the potential for flash flooding, and if you live in an area which routinely floods, please strongly consider moving to higher ground. Make sure you have run through your hurricane preparedness plan as well and have enough supplies to last for several days should the worst occur.
River flooding is also probable during this storm due to heavy rainfall, so be sure to keep track of your local levels if you live near a river or creek. You can do so through the San Jacinto River Authority's river dashboard here. Lake Conroe is currently at 199.67 feet, which is two feet lower than their normal lake level of 201 ft. Because of this, Lake Conroe is currently not releasing any water from the Lake Conroe dam, and does not expect any kind of large release through the storm. Lake Houston has also already lowered their lake levels ahead of Tropical Storm Nicholas's landfall.
After an emergency, you may need to survive on your own for several days. Being prepared means having your own food, water and other supplies to last for several days. A disaster supplies kit is a collection of basic items your household may need in the event of an emergency.
MAKE A PLAN – Communicate with your household and know how you and your family will prepare and respond in the event of a hurricane
BUILD A KIT – Gather the appropriate supplies needed such as food, water and first aid supplies
STAY INFORMED – Tune in to local channels and news outlets for the most up-to-date storm information pertaining to Montgomery County
Register for AlertMCTX, the county's official emergency alert system, to receive real-time weather alerts and post-storm recovery information.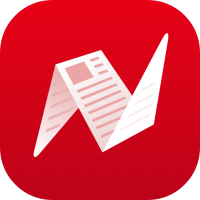 This is original content from NewsBreak's Creator Program. Join today to publish and share your own content.