By: Jessica Shorten
CONROE, TX – While the positivity rate for Montgomery County declines slowly, new cases and hospitalizations continue rising at alarming levels.
According to the Montgomery County Public Health District, there are now 13,756 active cases of COVID-19. An increase of 2,903 cases since last Friday. Even with the removal of 1,397 "inactive" cases from the Public Health District's active count, the case load continues to break new records.
Inactive cases are those in which the Public Health District has been unable to contact the person for at least 30 days. This does not mean the person is recovered or still infected, but unknown.
Children continue to take a larger portion of the case load in Montgomery County. Just 8 days into September, there have already been 307 COVID cases in children 11 years and younger. However, school districts are seeing high levels in active case counts.
Conroe ISD: 1,009 active (883 student, 126 employee)
New Caney ISD: 219 active (177 student, 42 employee)
Magnolia ISD: 185 active (120 student, 65 employee)
Montgomery ISD: 213 active (213 student, 0 employee)
Splendora ISD: 146 active (107 student, 39 employee)
Willis ISD: 147 active (117 student, 30 employee)
The amount of COVID-19 cases in schools have begun falling after hitting peak levels, but with much of the school year still to go, the possibility for more peaks in school-aged children are likely.
Hospitalizations have continued to stay high at 404. Of those patients with COVID-19, 97 are in ICU care while 307 are in general/isolation care.
Montgomery County is preparing to give out second doses to those who received the first dose of the COVID-19 vaccine at one of the Commissioner pop-up locations in August starting tomorrow, September 4th. Check the schedule below to see when you should show up for your second dose:
MONTGOMERY COUNTY PRECINCT 1
North Montgomery County Community Center, 600 Gerald Street, Willis, TX 77378
Wednesday, 08 September 2021 – 9:00 am to 7:00 pm
Thursday, 09 September 2021 – 9:00 am to 7:00 pm
MONTGOMERY COUNTY PRECINCT 3
The Howard Hughes Corporation Parking Area, 2133 Timberloch Place, The Woodlands, TX 77380
Friday, 10 September 2021 – 9:00 am to 7:00 pm
Saturday, 11 September 2021 – 9:00 am to 3:00 pm
Sunday, 12 September 2021 – 9:00 am to 3:00 pm
MONTGOMERY COUNTY PRECINCT 4
A.V. "Bull" Sallas Park Show Barn, 21675-C McCleskey Road, New Caney, TX 77357
Monday, 13 September 2021 – 9:00 am to 7:00 pm
Tuesday, 14 September 2021 – 9:00 am to 7:00 pm
Wednesday, 15 September 2021 – 9:00 am to 7:00 pm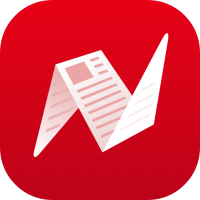 This is original content from NewsBreak's Creator Program. Join today to publish and share your own content.