By: Jessica Shorten
THE WOODLANDS, TX – With the issue of incorporation on the ballot this November for The Woodlands residents, many may feel confused or concerned while seeking information to make a decision at the ballot box.
The Woodlands Township will be holding an official informational meeting at The Woodlands Waterway Marriott Hotel & Convention Center on 1601 Lake Robbins Drive on September 23, 2021 in order to provide an opportunity for residents to ask questions and find official information regarding incorporation.
The question of whether or not to incorporate The Woodlands has been debated for years among community residents, business leaders, and Township board members. However, on August 13, 2021 the Board of Directors decided in a 5-2 vote to put the question before the citizens. The Township published a website dedicated to providing the current study results and projections for citizens to read in an easy-to-understand format.
The website also contains the ballot propositions as they will be worded with information about Board members up for re-election.
A number of Political Action Committees (PAC) will be expressing their opinions, printing yard signs, and buying advertising on both sides of the incorporation debate.
Preserve the Woodlands is the newest PAC on the scene. While their website has an impressive list of local attorneys and business men and women listed as advisors, the campaign finance report filed on July 10, 2021 (before The Woodlands Township Board voted to put incorporation on the ballot), has a Treasurer who is an attorney out of Brenham, Texas expecting $10,000 as a "promised retainer once contributions are made." The listed Treasurer is Andy Taylor and Associates, PC, whose address is a UPS Store in Brenham. However, the law firm's website claims offices in Houston and Brenham and describes founder and Senior Partner Andy Taylor as "the top election lawyer-both in Texas and in America."
The Texas Patriots PAC has previously supported incorporation but has not officially published their stance for the 2021 election.
The Montgomery County Tea Party has not announced their position on incorporation.
The Howard Hughes Corporation who is the parent company of The Woodlands Development Corporation, along with several other developers in Montgomery County are opposing incorporation.
TownshipFuture, which is also a PAC, continues to advocate for The Woodlands residents and questions the need for urgency to add incorporation to the ballot in November. The TownshipFuture PAC was not created for the sole purpose of the incorporation election, instead it tackles many issues in The Woodlands and its Treasurer lives in The Woodlands. The latest campaign finance report for TownshipFuture can be found here.
During this election cycle, it is important to understand the arguments for and against incorporation, including vetting the sources.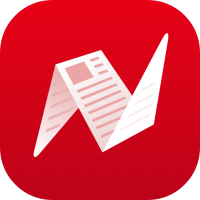 This is original content from NewsBreak's Creator Program. Join today to publish and share your own content.