By: Sherrie Shorten
AUSTIN - TxTag users continue to experience problems with the online portal. In September 2020, TxTag announced an upgrade to their website to improve the customer experience. The planned website outage lasted for nearly two months without any payments drafted from customer accounts.
By December 2020, network media began warning TxTag users that once the website became operational, TxTag payments could draft from customer accounts all at once, causing two months of tolls to be deducted from customer accounts instead of replenishing the accounts in $20 and $40 increments.
However, the TxTag billing system has not returned to pre-paid TxTag tolls. In fact, it took until January 2021 for tolls to be listed in the online portal, however, customer credit and debit cards were still not billed.
As of September 1, 2021, the last account statement generated by TxTag's billing system is from October 13, 2020 and contains the toll activity as of the date the upgrades to the website began in 2020.
Currently, customers can log into TxTag's portal and make a manual payment of the balance due, however, the system is not accepting prepayments according to customer agreements. For example, customers can pay the amount due for tolls, but they cannot pay the additional $20 per vehicle to keep the account in a prepaid status.
After struggling with delays in posting toll transactions to customer accounts, the inability to generate monthly customer statements, and interruptions in collecting payments, the Texas Department of Transportation (TxDOT) decided to terminate its remaining contract with IBM.
TxDOT Executive Director Marc Williams stated, "We take the responsibility of providing a quality and trusted customer experience very seriously, and regret the impact and inconvenience these past many months of lackluster IBM service have had on our toll road users. We will continue to keep customers apprised on our progress to improve our customers' interactions with TxTag. Our customers deserve better and we are committed to ensuring that they receive that going forward."
TxDOT hired SAP under an emergency contract in conjunction with utilizing Texas' Department of Information Resources Managed Security Services to provide customers accurate, timely and consistent account management, with billing and payment capabilities that meet the highest levels of usability and security.
TxDOT also began the process of procuring a new service provider that will assume responsibilities from the interim team to continue rigorous improvements and operations.
The TxTag portal affects only TxTag users. Customers with Harris County Toll Road Authority (HCTRA) toll tags have not been affected by the TxTag delays and HCTRA continues to deduct tolls from customer accounts.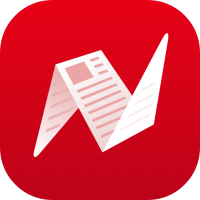 This is original content from NewsBreak's Creator Program. Join today to publish and share your own content.