By: M.W. "Bull" Shorten
NEW CANEY – Master-planned communities don't normally include apartments or Section 8 housing, but when did Tavola decide to rent brand new houses?
What Is Tavola?
The Friendswood Development Company built a master-planned community in an unincorporated part of Montgomery County near the unincorporated community of New Caney. The Tavola community boasts its own amenities, such as a recreation center, pool, clubhouse, an onsite elementary school, pocket parks, lakes, and wooded greenbelt trails throughout the community.
With over 1,000 acres to develop, Tavola's first phase was builder-ready in 2014 with future phases continuing to be built.
The Tavola home inventory currently lists 57 new homes in various stages of completion and ranging in price from $219,000 to $589,900. The scheduled completion dates range from August 2021 to February 2022.
During 2021, Lennar, one of the builders in Tavola, has advertised "limited inventory" and suggested "historically low-interest rates" make now the perfect time to purchase a home.
Sounds Picture Perfect…Right? So, Why Not Buy?
Recently, a sign has been erected on the northbound feeder road of U.S. Hwy 59 claiming a person can rent a new home in the Tavola community. Yes…RENT! A New Home! NOT Rent-to-Own.
In addition to the 57 new homes advertised for sale on the Tavola website, there are 15 brand new homes for rent in the Tavola community. A company named ResiHome is the leasing agent.
These 3-4 bedroom homes rent for $1,610 to $2,190 per month and include 24/7 maintenance with all appliances furnished. ResiHome also has an online portal to submit service requests, check the status of those requests, and make rental payments.
The homes claim to be "pet-friendly" with a list of dog breeds that are unacceptable. However, a pet deposit is required based on the number of pets in the household with a maximum of three pets allowed.
While this sounds a lot better than an apartment, let's look at the qualifications to rent a new home. The first qualification is an income of three times the monthly rent. The income must be actual income from a job or self-employment. The frequently asked questions state, "We do not accept Section 8 or any other government vouchers at this time." AT THIS TIME…Really? Could the economy cause them to change their mind at some point in the future?
After the income verification, the rental history, credit history, and background check are required. But, according to ResiHome leasing agent Caroline, a credit score of only 575 or higher is sufficient to qualify for the rental if the rental history and background check are clear.
According to the Montgomery County Appraisal District, these 15 rental homes are sitting on land owned by Lennar Homes of Texas Land and Construction Ltd.
So, a master-planned community developed by a major developer in the Houston area, the Friendswood Development Company, and a major builder in the Houston area, Lennar, now has new homes they need to rent instead of selling these homes to future homeowners.
Why Would A Developer Rent New Homes Instead of Selling Them?
The concept of leasing excess real estate inventory is not new. In 2009, T. W. Lewis Company saw the need to offer new homes on a lease-to-purchase plan allowing up to 25% of the lease payments to apply to a future purchase of the home. However, very few residents ever purchased the homes they leased.
The T.W. Lewis Company used the leases as a method to recoup the carrying costs of leaving the homes sitting empty without buyers or a viable market to sell the excess homes.
By 2020, the lease-to-purchase strategy was converted to a straight lease, whereas developers sold lots in subdivisions solely for the purpose of building new homes for rental property. In Brighton, Colorado, a developer sold 50 lots in an existing subdivision knowing the 50 lots were going to be built as single-family rental homes. Existing homeowners were not aware of the plans until after the sale was completed and were very upset because rental homes were not in the community's original masterplan.
With 57 homes for sale in Tavola without contracts, one way to free up cash flow for the developer and the builder is to build and then rent homes. However, homeowners who purchased $550K homes in master-planned communities did not expect part of their community would be turned into rental properties with renters whose credit scores are below 600.
According to BizNow Houston in March 2021, "Danny Signorelli said his firm is 'all-in' and has started a build-to-rent division that aligns with the development and homebuilding aspects of the company [The Signorelli Company]."
First America Homes is a Signorelli Company, building communities all over Montgomery County, including:
· Caney Mills in Conroe – Advertised as a build-for-rent community
· Clear View Estates in Willis
· Deer Pines in Conroe
· Deer Trail Estates in Conroe
· Granger Pines in Conroe – Advertised as a build-for-rent community
· Hill and Dale Ranch in Patton Village
· Splendora Fields in Splendora
· Teal Crossing in Willis
· Waukegan Way in Conroe
Other communities under development by other developers in Montgomery County include Artavia, Harrington Trails, Grand Texas, Barton Woods, Grand Central Park, Escondido, The Highlands, and The Meadows at Imperial Oaks.
While there is a lot of developer action in Montgomery County, it remains to be seen whether the homes being built will sell at the market rate or if developers like Danny Signorelli will turn communities into rental homes, especially since the developers are bragging about higher profits on build-to-rent communities.
Last year, D.R. Horton built 124 houses, rented them, and them sold them as a package to an investor, and doubled their profits compared to selling homes to individuals. These homes were located in Montgomery County, just north of The Woodlands in an unincorporated area.
There Goes All That Growth in Montgomery County
For the last three years, the Montgomery County Commissioners Court has successfully deferred any tax rate increases to future years. Their hope has been to convert the future growth fueled by the developers into certified taxable values, but renters don't pay property taxes. If the taxable values are higher in future years, then the property tax burden can be shared, and current property owners can continue to benefit from the "No New Revenue" tax rate in future years.
However, the Court is counting on the middle to upper-class families moving into these new and expanding subdivisions to become homeowners that pay their property taxes. If most of the lots in these subdivisions are not occupied by 2024, the actual growth will not sustain the path the Commissioners Court is headed regarding the county's finances.
What happens to property values in a subdivision with a high concentration of renters? In 2016, Yuqing Pan with Realtor.com surveyed home values in U.S. neighborhoods and found neighborhoods with high concentrations of renters caused home values to decrease by 13.8% on average.
If new home developments in Montgomery County have more homes than they have buyers, and as a result, developers need to convert new homes to rental property, as Tavola did, then the new home development will not increase the county's tax rolls as much as expected. In fact, it could drive the values lower for existing homes in the neighborhood.
Unincorporated Areas of Montgomery County Left to Developers
Since Texas counties have no zoning authority, developers focus on the unincorporated areas of the county rather than developing within the boundaries of a city because cities can legally impose ordinances and regulate land use through zoning.
Given the recent social media releases by Danny Signorelli regarding his stance against the incorporation of The Woodlands, one could easily speculate that any developer would be against incorporation because their business thrives in unincorporated areas where practices such as "build-to-rent" are not regulated.
Therefore, when Signorelli states his "opinions based on my 27-year career of developing Master Planned Communities," it's just that, the opinion of a developer and how the incorporation of The Woodlands would affect his livelihood even though he claims not to have any business interests in The Woodlands while his main office is located in The Woodlands.
As the unincorporated areas in Montgomery County continue to experience growth, the "build-to-rent" model used by developers to facilitate the growth could shift the demographics of the county from 22% renters closer to the 45% renters in Harris County.
And while Signorelli wants to compare The Woodlands incorporation to Greenspoint, let's note that Greenspoint's Masterplan included over 5,000 apartment units, commercial office space dependent on a single industry, the oil industry, and three-quarters of the multi-family housing is located in a floodplain. Those who had the money to move, moved.
But, due to the foresight of George Mitchell, The Woodlands cannot be compared to Greenspoint and if The Woodlands is successful in incorporation, it will gain a seat on the Houston-Galveston Area Council for input on future H-GAC road and drainage projects and funds allocated for those projects. As a city, The Woodlands will be eligible for direct federal assistance when programs similar to the CARES Act and the American Rescue Plan Act are available. The City's Police Department will also be eligible for the same grants and programs the Montgomery County Sheriff's Office currently receives.
The incorporation of The Woodlands Township is a decision that will require the careful consideration of every voter within its boundaries. Regardless of whether you're pro or con incorporation, make sure you take the time to research and understand the pros and cons of incorporation from reliable, non-biased sources.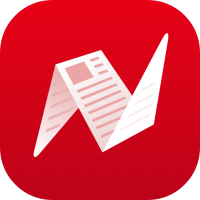 This is original content from NewsBreak's Creator Program. Join today to publish and share your own content.