By: Jessica Shorten
CONROE, TX – Montgomery County closed out the week with 1,689 new COVID-19 cases, putting the active case count closer than ever to breaking the local record as the number of young children testing positive for the virus continues climbing.
With 10,693 active COVID-19 cases, Montgomery County is set to surpass the previous record level of infections set during the winter surge in January. Since July 28, 2021, Montgomery County has added 12,846 new COVID-19 cases to push our total count over the 70,000 mark.
While the current surge of the virus began in the last week of June, the beginning of the school year has seemingly prolonged the spike in new cases due to the high numbers of cases in school-aged children. According to the Public Health District, there have been 1,327 cases in children under 11 years of age in Montgomery County. However, even more children are being infected as shown by reported school cases of the virus.
Conroe ISD, the largest school district in Montgomery County, currently has 1,943 active cases of the virus, with 2,697 students isolated due to testing positive for the virus or being symptomatic. Overall, student attendance has suffered a significant drop as well, with 7,748 students reported absent this week according to the district's dashboard.
COVID-19 cases in New Caney ISD have also been quickly rising with 561 active cases, 504 of which are in students. Montgomery and Willis ISD have hovered close together in active case totals, reporting 395 and 404 active cases, respectively. Splendora ISD currently has 213 active COVID-19 cases, 185 of which are in students. Magnolia ISD currently has 126 active cases of COVID-19 in their schools, with 100 of those in students.
While the positivity rate for the County has dropped to 21%, hospitals are still struggling to keep up with the high level of COVID-19 patients with the Delta variant of COVID-19. Currently, there are 372 individuals in Montgomery County hospitals with COVID-19. Of those patients, 98 are in the ICU while 274 are in general/isolation care.
Sadly, two more individuals passed away due to complications with the virus. A man in his 40s and a woman in her 60s from Porter both died in the hospital. Both had co-morbidities and were unvaccinated.
Currently, 51.72% of Montgomery County residents have been vaccinated. The Montgomery County Public Health District is highly encouraging all eligible residents to get vaccinated if they have not yet, as being vaccinated can protect against severe infections and hospitalizations.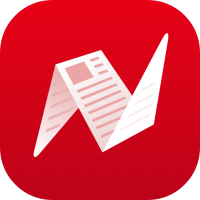 This is original content from NewsBreak's Creator Program. Join today to publish and share your own content.