By: Jessica Shorten
CONROE, TX – The Montgomery County Public Health District recorded 840 new COVID-19 cases over the weekend, putting the active case count at 9,199 as a record share of cases are in children.
Monday, the Public Health District took 580 "inactive" cases off of the rolls. Inactive cases are those in which the MCPHD has been unable to contact for at least 30 days. Unfortunately, because a case is "inactive" does not mean the person is recovered or if they are still suffering with the virus.
According to the Public Health District, 765 children 11 years old and younger have tested positive for COVID in the month of August. This sharp rise is most likely due to the return of in-person learning in schools, where cases have steadily grown every since school started over two weeks ago.
Conroe ISD, the largest school district in Montgomery County, logged 401 new COVID-19 cases on their dashboard Monday, putting the active case count for the district at 1,401; with 1,225 of those cases in students. New Caney ISD now has 316 total active COVID cases with 258 of those in students. Montgomery ISD has 155 active cases, Willis holds 128, and Splendora ISD jump up over the weekend with 127 total cases. Magnolia ISD is still staying minimal with only 4 positive cases so far according to their dashboard.
The positivity rate for Montgomery County is holding steady at 22% while hospitalizations continue rising. There are now 409 patients hospitalized with COVID-19 in Montgomery County hospitals. 89 of those people are in ICU and 320 are in general/isolation care. According to the Southeast Texas Regional Advisory Council (SETRAC), 56.4% of the ICU beds in use are being utilized for COVID patients.
This week, a pop-up vaccine clinic will be held in Precinct 4 to benefit resident who have not yet received a first dose of any of the COVID-19 vaccines:
Commissioner Precinct 4:
When: August 23rd, 24th, and 25th
Time: 9:00 AM to 7:00 PM
Where: A.V. 'Bull' Sallas Park
Address: 21675-C McCleskey Rd, New Caney, TX 77357
Just today, the FDA announced they had given full authorization to the Pfizer/BioNTech COVID-19 vaccine. After being under an Emergency Use Authorization for the past 8 months, the approval is hopeful to encourage many holdouts to receive the vaccine.
"The FDA's approval of this vaccine is a milestone as we continue to battle the COVID-19 pandemic. While this and other vaccines have met the FDA's rigorous, scientific standards for emergency use authorization, as the first FDA-approved COVID-19 vaccine, the public can be very confident that this vaccine meets the high standards for safety, effectiveness, and manufacturing quality the FDA requires of an approved product," said Acting FDA Commissioner Janet Woodcock, M.D. "While millions of people have already safely received COVID-19 vaccines, we recognize that for some, the FDA approval of a vaccine may now instill additional confidence to get vaccinated. Today's milestone puts us one step closer to altering the course of this pandemic in the U.S."
In Montgomery County, only 51% of residents have been vaccinated against COVID-19.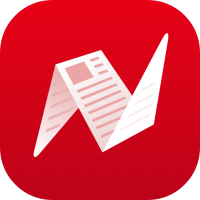 This is original content from NewsBreak's Creator Program. Join today to publish and share your own content.