By: Jessica Shorten and Sherrie Shorten
CONROE – Our readers asked if the FY 2022 budget really includes all the extra help for law enforcement and mental health. So, the Montgomery County Gazette took a closer look at claims made during the last meeting of the Commissioners' Court.
During a Special Session of Commissioners Court on Friday, August 20, 2021, Montgomery County Judge Mark Keough made a statement in relation to the job the county has done in funding public safety and mental health efforts while keeping a balanced budget with a lower tax rate.
Keough stated, "I think for us, the issue is we have adopted a rate whereas appraisals have increased, for the benefit of the citizens, we have dropped the [tax] rate to compensate for that and we have adopted a no new revenue rate which I think was one of the primary goals which we were trying to do. And also, in all of that we increased our public safety, we have additional officers on the street addressing mental health issues. All these things were accomplished in this budget and to be transparent, to just leave it like it is, we just have to explain it. But the fact of the matter is we have done something very few counties, if any in this state have done, and that's kept the taxes from going up on our people as it relates to the county tax."
The Montgomery County Gazette took a closer look into Keough's statement and found a few misleading claims surrounding exactly how certain big-ticket items were funded in this year's budget.
During the budget hearings, the Court essentially agreed on two things: the tax rate needs to stay at the No New Revenue rate and all employees should receive a 5% across the board raise. These two factors left little room in the budget for any big-ticket items or large personnel increases. Despite this, the County was still able to fund 130 temporary emergency medical staff, 10 mental health deputies for the Precinct 1 Constable's Office, an entire data depository system for law enforcement, and add several million to the Capital Improvements fund.
How did they fund these big-ticket items on an already tight budget? By drawing from funds that aren't actually part of the budget in the first place.
Several times during the budget workshops, the Commissioners worked to classify expenses under the American Rescue Plan Act (ARPA) funds. These are federal grant funds given to Montgomery County for things related to COVID-19 and economic stability and recovery. The biggest problem with using these funds is if the U.S. Treasury does not agree with how the money was spent during an audit of the funds, Montgomery County could be required to pay back the money at a later date.
The second funding source the court drew from is fund balance. Fund Balance is an account meant to act as a financial cushion for the County, representing around 2 months of expenditures for the county should something drastic occur. Fund Balance is often replenished either through direct contributions, budgeted expenses covered with grant funds, and/or budget surpluses at the end of a fiscal year; an ultimate emergency fund, if you will.
Here are some of the FY 2022 big-ticket items the court funded through ARPA and fund balance:
$9 million (not to exceed) for 130 medical staff to assist with COVID-19 in Montgomery County from ARPA funds
$8 million from fund balance for FY 2022 retirement plan contributions
$15 million added to Capital Improvement Projects fund from Fund Balance (to be voted on during the Tuesday, August 24, 2021 Commissioners Court)
$1.2 million for law enforcement and mental health deputies from ARPA funds
$20 million from Restricted CARES Act funds for law enforcement's data depository project
That's $53.2 million in expenditures spent in addition to the county's FY 2022 budget. While $30.2 million of these expenses are paid with federal grant funds under ARPA and CARES Act, the remaining $23 million are expenses authorized from fund balance to avoid funding them from the county budget. If the $23 million were included in the county's FY 2022 budget, it would represent a 6% increase in the FY 2022 adopted county budget.
Yes, the county stayed at the No New Revenue Tax Rate this year, funded numerous law enforcement positions with federal grant funds, and dedicated CARES Act and Fund Balance funds towards capital improvement needs, however, the FY 2022 budget did not fund any of the $53.2 million.
The county would not have been able to keep the tax rate at the No New Revenue rate if they included the $23 million of FY 2022 retirement plan expenses and Capital Improvement Projects in the budget. Budget Director Amanda Carter has informed the Court that pulling these expenses from Fund Balance could affect the county's bond rating and will most likely cause the tax rate to increase 1.5 cents by FY 2024, shifting the property tax burden to future years.
In back-to-school fashion, Montgomery County Judge Mark Keough gets a "C" for transparency because the funding for law enforcement's mental health deputies did not come from the budget and the No New Revenue tax rate was only achieved by drawing down Fund Balance.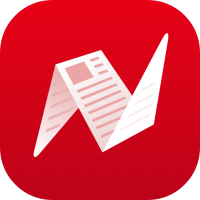 This is original content from NewsBreak's Creator Program. Join today to publish and share your own content.