By: Jessica Shorten
CONROE, TX – With COVID-19 ramping up across the County and the expected approval of booster shots for the Pfizer and Moderna vaccines, Montgomery County is not only trying to ramp up new vaccinations, but also planning for possible future mass vaccine events.
Over the past week, there have been roughly 12,600 vaccinations in Montgomery County residents. Continuing a slow trickle up in vaccinations among residents. Currently, Montgomery County's vaccination rate stands at 50.54%.
With 312,008 Montgomery County resident having received at least one dose of vaccine, and only 254,225 people fully vaccinated against COVID-19, it leaves half of the eligible population vulnerable to the effects of the new Delta variant and risk of severe infection and hospitalization.
The Delta variant of COVID-19 has driven a massive spike in new cases and caused a nationwide push for vaccinations. However, the FDA and CDC has now recommended that booster shots be administered to recipients of the COVID-19 vaccines at least 8 months after receiving the final dose. Scheduled to begin rollout on September 20, Montgomery County Office of Homeland Security and Emergency Management Executive Director Jason Millsaps expressed the county may benefit from opening temporary mass vaccine sites to provide booster shots in the future.
"Based on when we had the busiest time in our mass vaccine distribution, somewhere in the middle of October to late October will be where if we were to open a booster mass site up for a week or two to push out the large number, we would get the most we got through January, February, March, and April at that time," said Millsaps.
However, a main deciding factor in that effort is staffing for such an event. Medical and EMS personnel were the primary administrators of the shots during the mass vaccine efforts. Unfortunately, the current surge of COVID-19 has forced the medical community to keep all hands on deck at all times in an effort to keep up with new patients.
"The EMS system is completely overwhelmed, and we don't have the staff that they had back in January, February, March, and April to assist use with," said Millsaps. "The same thing with the hospitals and the providers are overwhelmed too."
If a mass vaccine clinic was opened up, it would be for a temporary one-to-two-week basis before shifting back to a community-oriented model such as hosting vaccine pop-up events in each Precinct. With most pharmacies and doctors offices now having access to and administering vaccines, Millsaps believes the temporary vaccine site can be used to provide relief to smaller providers if demand for the booster shot grows beyond what they can handle.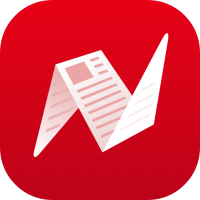 This is original content from NewsBreak's Creator Program. Join today to publish and share your own content.