By: Jessica Shorten
CONROE, TX – For the first time in over a month, the positivity rate for COVID-19 dropped slightly, but the active case count continued to climb upwards.
With 1,033 new COVID-19 cases since last Friday, the active case count rose to 7,639. Total cases for Montgomery County crossed the 65,000 mark as well this weekend, fueled by the Delta variant spreading rampantly across the region. The positivity rate dropped slightly this week to 22%, down from 23% this past Friday.
As infections continue to climb, so do hospitalizations, which stood at 372 Monday. Of those patients, 68 are in the ICU and 304 are in general/isolation care. 153 out of the 174 operational ICU beds are currently in use in Montgomery County hospitals, and 45% of those beds are taken up by COVID-19 patients.
Due to the rapid increase in cases and hospitalizations, Montgomery County is pushing an effort to get as many non-vaccinated residents vaccinated as soon as possible. In order to help facilitate bringing the vaccine to all areas of the county, three pop-up vaccine events are being held across the county. The remaining locations will be held here:
Commissioner Precinct 1:
When: August 17th, 18th, and 19th
Time: 9:00 AM to 7:00 PM
Where: North Montgomery County Community Center
Address: 900 Gerald St, Willis, TX 77378
Commissioner Precinct 3:
When: August 20th from 9:00 AM to 7:00PM
August 21st and 22nd from 9:00AM to 3:00PM
Where: At the corner of Waterway Ave. and Timberloch Pl. (adjacent to 1 Waterway Ave.)
Commissioner Precinct 4:
When: August 23rd, 24th and 25th
Time: 9:00 AM to 7:00 PM
Where: A.V. 'Bull' Sallas Park
Address: 21675-C McCleskey Rd, New Caney, TX 77357
The current vaccination rate for Montgomery County just barely crossed the 50% threshold, meaning 50% of residents are still vulnerable to severe effects from COVID-19. Because of this, residents are encouraged to wear masks, socially distance, and wash your hands frequently.
A number of businesses like Walmart, Kroger, and H-E-B have resumed mask wearing for employees and customers. However, local governments, like Montgomery County, do not have any kind of mask order or mandate in compliance with Governor Abbott's recent order banning such actions. Despite moves made by Harris and Dallas counties on mask mandates, Montgomery County continues to shun mask-wearing policies.
However, Montgomery County has repeatedly emphasized the crisis facing the local medical system as hospitals fill up with COVID-19 patients. During the last Commissioners' Court, the Commissioners agreed to fund a number of staff for hospitals. According to the last available number, Montgomery County hospitals faced a staffing shortage of around 230 personnel.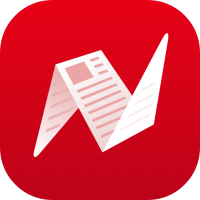 This is original content from NewsBreak's Creator Program. Join today to publish and share your own content.