By: Jessica Shorten
CONROE, TX – Rises in new COVID-19 cases have remained undeterred as Montgomery County records 792 new cases in the past two days.
Efforts to get more people vaccinated have escalated as the active case count rose to 7,031. The positivity rate stayed at 23% this week, a record high in Montgomery County.
According to the Southeast Texas Regional Advisory Council (SETRAC), 332 people are currently in Montgomery County hospitals due to COVID-19. Of those patients, 64 are in ICU while 268 are in general/isolation care. Regionally, 1,860 of 1,931 available ICU beds are in use, and 32.5% of those beds are being used by COVID-19 patients.
The situation in hospitals has been the driver behind a number of local counties including Harris and Fort Bend to implement their own mask mandates in defiance of Governor Abbott's last Executive Order banning such actions.
Sadly, three more people passed away due to COVID-19.
A man in his 60s, from Spring, died in the hospital. There were no co-morbidities noted in his medical records. He was not vaccinated.
A man in his 60s, from Conroe, died in the hospital. He had co-morbidities in addition to testing positive for COVID-19. He was not vaccinated.
A woman in her 80s, from Willis, died in the hospital. She had co-morbidities in addition to testing positive for COVID-19. She was not vaccinated.
The Delta variant has fueled a rampant spread of COVID causing a new spike which has yet to reach a peak. The steepness of the new curve has translated over to the highest rate of new hospitalizations each week. Children are being adversely affected as well with this variant, with 94 of the new COVID cases this week being in children 12 and under.
This week, two climate-controlled medical tents were set up outside St. Luke's hospital in the parking lot to provide more beds to care for COVID-19 patients as ICU beds run out and staff are overwhelmed.
The vaccination rate for Montgomery County has fallen to an all-time low. With less than 50% of the population fully vaccinated against COVID-19, a large portion of Montgomery County residents are left vulnerable to severe effects of COVID.
In an effort to boost the vaccination rate, pop-up vaccine clinics will be available over the next two weeks by Montgomery County in Commissioner Precinct1, Commissioner Precinct 2, and Commissioner Precinct 4. A pop-up vaccine event is suppose to occur in Precinct 3, but has not been officially scheduled.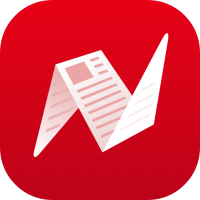 This is original content from NewsBreak's Creator Program. Join today to publish and share your own content.