By: Jessica Shorten
A national test of the Emergency Alert System will be taking place this Wednesday, August 11th at 2:20 p.m. which will send emergency test alerts through broadcasts and wireless media devices in both English and Spanish.
The entire test will consist of two parts, according to FEMA and the FCC. One part will send alerts through the traditional broadcast system while the other will transmit alerts through cell providers to cellphones and other mobile, wireless devices.
For consumers, the test alerts should last around 1 minute on mobile devices, and 5 minutes on broadcast. However, providers like Suddenlink have warned consumers they may have to restart their devices once the test is over.
While the traditional EAS system should be visible to all utilizing a TV or radio, the Wireless Emergency Alert (WEA) will only affect customers who have opted-in to receive emergency text messages. If you have opted out of receiving emergency text message alerts from the federal government, you will most likely not receive the wireless emergency alert test to your mobile devices. However, the broadcast and radio emergency alerts will not be impeded.
"The Wireless Emergency Alert portion of the test will be directed only to consumer cell phones where the subscriber has opted-in to receive test messages," announced FEMA. This will be the second nationwide WEA test, but the first nationwide WEA test on a consumer opt-in basis."
This will be the sixth overall nationwide test of the EAS. The system is tested periodically to ensure the system is effective at reaching Americans in times of emergency.
FEMA reiterated the importance of conducting tests of the system, "The purpose of the Aug. 11 test is to ensure that the EAS and WEA systems continue to be effective means of warning the public about emergencies, particularly those on the national level. Periodic testing of public alert and warning systems helps to assess the operational readiness of alerting infrastructure and to identify any needed technological and administrative improvements."
Once the test is complete, the FCC will collect data from mobile providers such as AT&T, Verizon, and Suddenlink regarding the effectiveness of the test, how quickly consumers received the emergency alert after being transmitted, and if there were any errors in transmitting the message.
"Emergency responders and the public should be able to rely on our emergency alert systems with confidence when they need them most," the FCC wrote in a letter to AT&T.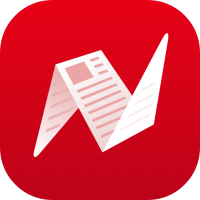 This is original content from NewsBreak's Creator Program. Join today to publish and share your own content.