By: Jessica Shorten
CONROE, TX – As a new associate judge for County Court-At-Law #3 was hired, Commissioners' Court is looking for a plan to handle the salary schedules for new judges and judicial personnel.
Associate Judge Jack Riley was hired and sworn in on July 1, 2021 by new CCL3 Judge Amy Tucker, and brought 27-years of family law experience from his own practice. Riley is board-certified in family law for 15 years, which is the primary function of County Court-at-Law #3.
During Commissioners' Court, Judge Tucker brought forth a payroll change request to put Riley's salary at $132,470.
"This is identical to what the other to [Associate Judges] make, one of whom was just hired as an associate judge in August 2020," said Judge Tucker.
Commissioner Noack spoke against the salary change, citing that many of the Judges who make that salary were risen to that level over time. Noack explained he wanted "guidelines that judges can follow so when a senior person retires, you don't expect to replace them with someone who doesn't have that experience, and yet pay them the same amount."
However, Judge Tucker expressed the workload the court faces as well as the qualifications of Riley support the salary range, "Our court handles all the cases a 4-D court can handle, all the cases a child protection court handles, we are the child protection court for Montgomery County, we're it…Our courts handle way more than the [two 4-D courts], I am trying to explain that $132,470 is reasonable."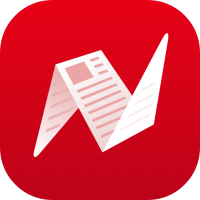 County Court-at-Law #2 Judge Claudia Laird spoke in defense of the salary by pointing out across the board salary increases over the years have also increased the base salary for an Associate Judge, and the Board of Judges has been working on creating a plan with guidelines for salaries in the judicial.
"The budget committee came to the Board of Judges before the budgets were due to present to us a plan, and that plan was not approved quite frankly, because the plan would have required [Commissioners] to spend a pretty decent amount of money and the Board as a whole did not think that was appropriate," said Judge Laird.
According to Judge Laird, the Budget Office and HR Department is scheduled to meet with her as the Administrative Judge for the County Courts-At-Law in the next day to present another plan for scaling judicial salaries, but they are not yet sure if the plan will be at a point it can be presented during this year's budget workshop.
If the plan is agreeable, Budget Director Amanda Carter informed Commissioners there would be a place during the budget workshops over the next three days to discuss the plan. While Commissioners ultimately approved the payroll change request for Associate Judge Jack Riley, Commissioners also agreed they wanted to hear a plan regarding a salary scale for judges during this year's budget workshops.
This is original content from NewsBreak's Creator Program. Join today to publish and share your own content.