By: Jessica Shorten
NEW CANEY, TX – A routine traffic stop turned into a manhunt for a man with warrants for his arrest in Texas and Hawaii.
On July 22, a Precinct 4 Constable Deputy attempted to signal a man driving a motorcycle with a female passenger on the rear on FM 1485 and Highway 59. As soon as the Deputy turned on his emergency lights, the man started speeding away in an attempt to evade police, but the Deputy followed at a short distance.
Near the intersection of FM 1485 and Highway 242, the female passenger was thrown off the back of the motorcycle and the man crashed into the ditch. With the motorcycle disabled, the man fled into the woods as multiple law enforcement agencies including a K-9 officer and DPS helicopter launched a search.
While law enforcement was unsuccessful in locating the suspect, they were able to identify him as 30 year-old Jag Michael Ray Stephens from Pflugerville. Deputies were also able to determine Stephens had several felony warrants, including one out of Hawaii as a Fugitive from Justice.
Through a tip line the next day, Precinct 4 Deputies found Stephens hiding out with 27 year-old Darian Nicole Raymond, who was charged with Felony Hindering Apprehension of a Known Felon. Stephens did have a loaded pistol on him when Deputies arrived, but he was taken into custody without incident.
Precinct 4 Constable Rowdy Hayden thanked the Montgomery County Sheriff's Office and assisting agencies for their work in helping locate and apprehend the suspect.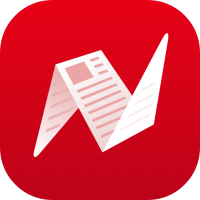 This is original content from NewsBreak's Creator Program. Join today to publish and share your own content.