By: Sherrie Shorten
THE WOODLANDS, TX – Montgomery County Precinct 3 Commissioner James Noack regularly speaks out against mid-year raises for employees, regardless of the reason. However, the Commissioners Court agenda for Tuesday, July 27, 2021 proposes raises for two Precinct 3 employees.
Precinct 3 Projects Manager Andrew Dubois' raise is $4,757.24 per year (a 4.49% increase) and Precinct 3 Projects and Logistics Manager Cody Grimes' raise is $3,852.18 per year (a 4.44% increase).
The reason for the raises indicates "Additional Responsibilities," but the effective date of the raises is July 24, 2021, indicating the employees have already been awarded the raises without Commissioners Court approval.
Typically, salaried employees must wait until the new budget year that begins on October 1, 2021 to receive the raises, if any are awarded.
By awarding raises in July and right before budget hearings, any COLA increased approved in the 2021-2022 budget will also be awarded to these employees, causing the COLA to be applied to the increased salary too.
As a secondary benefit, by awarding the raises in July, the 2021-2022 salary schedule prepared by the budget office makes it appear the employees are budgeted for the same salary as last year. One would have to go back to the 2020-2021 salary schedule to notice the differences.
These raises were submitted for approval on the consent agenda, which is generally approved without any discussion by the Court. Even if Commissioner Noack pulls the item from the consent agenda to proclaim all the hard work these employees perform, it still contradicts his stance against all mid-year raises regardless of the reason and shows the Precinct 3 Commissioner's staff is treated differently than the rest of the county employees.
This week's budget workshop will be difficult, especially since part of the problem with Montgomery County's budget is excessive salaries comparably. There just isn't much left to cut from the budget without cutting services.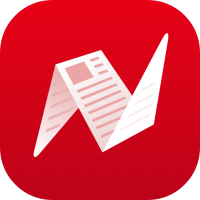 This is original content from NewsBreak's Creator Program. Join today to publish and share your own content.