By: Jessica Shorten
CONROE, TX – As the 4th of July holiday weekend approaches, the Precinct 1 Constable's Office and Montgomery County District Attorney's Office are reminding those looking to celebrate on Lake Conroe and the road of the dangers of being under the influence of drugs and alcohol.
Just as driving impaired will land leave you with a Class B Misdemeanor or worse, boating while impaired carries the same level of charges while upping the danger for those involved.
"This, historically, is one of the busiest times we have on the Lake," said Precinct 1 Constable Philip Cash. "What we're pushing is, 'be sensible and be safe on the water and wear a life jacket.' If you're going to drink on a boat, have a designated Captain that's sober and knows how the boat operates."
For Independence Day weekend, traffic on Lake Conroe is expected to peak as people celebrate the holiday without pandemic restrictions.
"This is a busy weekend and we want this lake to be safe for everyone," said Constable Cash.
Andrew James, Vehicular Crimes Chief for the Montgomery County District Attorney's Office, made clear No Refusal operations would be in effect over the weekend for drivers and boaters who operate while under the influence of drugs or alcohol.
"The legal standard for intoxication while operating a water craft is the exact same as for a motor vehicle. So, if you don't have use of your normal mental faculties because of whatever you've ingested…or if you have an alcohol concentration of .08 or more, you are legally intoxicated and are committing a crime by operating that watercraft," said James.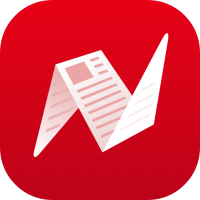 While local law enforcement agencies like MCSO, Conroe, Montgomery, and Willis PD will be patrolling the roads for impaired drivers, the Precinct 1 Constable's Office will be working alongside Texas Game Wardens to patrol the Lake. Given the size of Lake Conroe, boaters need to make sure they are taking the necessary safety precautions while on the lake, because the water itself poses its own danger.
"An additional factor that comes into play if we're dealing with some sort of crash on the waterway that you don't typically have on a roadway is all this water and the ability for someone to drown," said James.
Boaters can and will be stopped for safety checks, which ensures things like a sober designated captain is operating the boat and enough life vests are on board for passengers in the event of an emergency. Even when there is no emergency, Constable Cash strongly urges everyone on Lake Conroe wear a life vest while on the water.
"If the wind's blowing and you jump in the water, the boat will drift faster than you can swim and sadly that's what happens on a lot of these drownings," said Constable Cash.
Scattered thunderstorms are expected to move through the Lake Conroe area over the weekend, and boaters are asked to take extra precaution as Lake Conditions can quickly change from smooth to rough. To ensure your safety on Lake Conroe, the Precinct 1 Constable's Office offers a pamphlet checklist which will allow you to make sure you have the necessary items to pass a safety check, and hopefully save a life in the event of an emergency.
"We're out here with the state game wardens and the fire departments and other first responders to respond to emergencies on the lake, but don't be that emergency," said Constable Cash. "Be sensible, look up the weather, and wear life jackets."
This is original content from NewsBreak's Creator Program. Join today to publish and share your own content.