By: Jessica Shorten
CONROE, TX – The 4th of July holiday is just around the corner, and while many may be planning on attending a local celebration and fireworks show, plenty others will be celebrating at home. Here are some important facts you should be aware of going into the holiday.
Legal vs. Illegal
The use of fireworks is actually prohibited within most cities in Montgomery County, meaning if you are caught discharging them within a city, you could face a fine. When it comes to homeowner associations (HOAs), deed restrictions regulating fireworks are not enforceable by law enforcement, but can be enforced by the HOA through fines or lawsuits.
A large portion of Montgomery County is unincorporated, where fireworks are legal to discharge. In these areas, law enforcement cannot force individuals to stop discharging fireworks during the holiday.
While fireworks are legal to use in some parts of the County, celebratory gunfire is illegal across the board. Shooting a weapon into the air in a celebratory fashion is a Class B Misdemeanor punishable with a $2,000 fine and/or up to 180 days in jail.
When To Call Law Enforcement
Fireworks can be dangerous when handled improperly. While police cannot stop a neighbor from discharging fireworks in an unincorporated area of the County, they can come out if an individual is handling them in a dangerous manner, such as firing them at other individuals or your property. You should also contact law enforcement immediately if you hear or see "celebratory" gunfire, as the bullets can cause serious and sometimes fatal injury to people and pets alongside causing damage to property and belongings.
As always, contact law enforcement if you see any other illegal activities commonly seen during these kinds of holidays, such as driving while intoxicated, property crimes, and acts of violence.
Be Mindful
Fireworks are loud and bright; so be mindful of your neighbors when celebrating this 4th of July. Most pets can be frightened by the loud noise and some can even run away from home in search of safety. Also be aware of local veterans who may suffer from PTSD, disabled persons, and children who may also experience fear or anxiety as a result of firework discharge.
Try to refrain from discharging fireworks into the early morning hours, in respect of neighbors.
It's been a long time since we have been able to celebrate holiday like the 4th of July in manner which seems normal, but please remember to be respectful of others and responsible for yourself.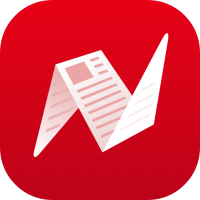 This is original content from NewsBreak's Creator Program. Join today to publish and share your own content.