By: Jessica Shorten
NEW CANEY, TX – The 100 Deadliest Days of Summer are upon us and with marked increases in DWI offenses, the Precinct 4 Constable's Office, Texas DPS, Splendora Police Department, and Montgomery County District Attorney's Office want to remind the public of the real dangers and consequences that come with driving under the influence.
Only halfway through the month of June, there have already been 108 DWI related arrests across Montgomery County according to the District Attorney's Office. 70 of those arrests are first-time offenders, while the remaining 38 are repeat offenders.
"[Law enforcement] are out, they are out looking for drunk drivers and they are out looking for drugged drivers. They are making a large number of arrests every single weekend, so if you're going to get drunk and get behind the wheel, they are going to catch you," said Andrew James, Vehicular Crimes Chief at MCDAO.
Every weekend, all members of law enforcement participate in No Refusal operations across the County in an effort to combat the rise in DWI offenses this year. The Precinct 4 Constable's Office is working particularly hard to stop drunk and drugged drivers on the roadways, creating a special task force dedicated to DWI offenses.
"We have seen a slight increase in DWI arrests in our department. I don't know if it's because the pandemic is over and people are getting out and feeling more comfortable and have forgotten the consequences of DWIs," said Precinct 4 Constable Kenneth "Rowdy" Hayden. "We're just trying to bring some awareness to the DWI issues we are having…we want to urge people to be safe, choose a designated driver if you drink. We are out there working the streets."
The consequences for DWI offenses can quickly become severe. According to Constable Hayden, Deputies often find drivers under the influence of drugs or alcohol who receive secondary charges for Unlawful Carry of a Handgun for having the gun on them while committing a crime. If you drive intoxicated with a child under 15 years of age in the vehicle, your offense immediately becomes a state jail felony with jail time and probation.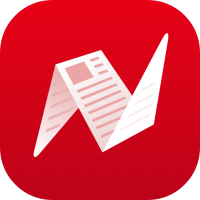 "The more that you have law enforcement in Montgomery County focusing on DWI arrests and detentions, you're going to see more arrests and detentions," said District Attorney Brett Ligon. "So, if you deploy the resources, as Precinct 4 has and the Department of Public Safety, you are going to discover it because it's out there.
Alongside the Precinct 4 Constable's Office are State Troopers, who on top of providing DWI enforcement have also been dealing with rotations for service on the Border based on Governor Abbott's orders. Local police departments like Splendora Police Department have also been critical in catching DWI offenders.
Andrew James commended the work of the departments for filling in for Troopers on duty elsewhere, "Precinct 4, Splendora PD, the Sheriff's Department have all been stepping up to help meet the need of the Troopers not all being here by continuing to do a great job and making arrests and trying to keep our streets safe."
Please do not drink or use any kind of impairing substances and drive. By doing so, you put not only your life, but others at risk. Call a ride share service or have a designated driver. View the press conference below, click here for the Spanish version.
This is original content from NewsBreak's Creator Program. Join today to publish and share your own content.