By: Jessica Shorten
CONROE, TX – The mass vaccination efforts in Montgomery County have finally wound down to a close as the final vaccine update was giving in Commissioners' Court Tuesday.
With 437,853 vaccine doses administered, Montgomery County's only mass vaccine hub at Woodforest Stadium shut down operations on June 1, 2021. Deconstruction of the site is almost complete, leaving the stadium back in Conroe ISD's hands.
The closing of Woodforest Stadium marks the end of a six-month journey for mass vaccine efforts in Montgomery County. An original plan to have five vaccine hubs spread out in each precinct of Montgomery was scrapped not long after the two hubs at the Montgomery County Fairgrounds and St. Luke's in The Woodlands got off the ground. In March, the Office of Emergency Management consolidated the efforts of St. Luke's and the Lone Star Family Health Center into the Woodforest Stadium, where mass vaccinations ensured for three months.
After a slow and rocky start in vaccine administration, Montgomery County quickly picked up the pace to nearly 5,000 shots a day at Woodforest Stadium. Demand for the vaccine even caused several major traffic backups on I-45 as cars lined up without appointments in hopes of getting a shot. However, that demand trickled down in May as Montgomery County just barely surpassed 250,000 people vaccinated with one dose.
The moves are part of a widespread scaling back of COVID-19 emergency efforts. The Montgomery County Public Health District is no longer reporting new COVID-19 cases on a daily basis, switching to only once-a-week reporting as daily cases dropped exponentially. Just this past week, Montgomery County dropped below 1,000 active COVID cases for the first time in a year, and the positivity rate lowered to 5%.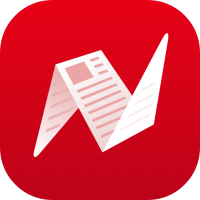 As it stands, only 40.02% of the eligible population in Montgomery County have been fully vaccinated, far below the 70% herd immunity figure purported by officials. While the mass vaccine hub has closed, many local pharmacies and doctor's offices are taking up the mantle to get vaccines in the arms of those who still want them. Vaccines.gov is a government-run site which allows residents to quickly location different kinds of COVID-19 vaccines near them and help make an appointment. The Texas Department of State Health Services also offers an online vaccine scheduler to help you find vaccine appointments.