By: Jessica Shorten
CONROE, TX – The Montgomery County Commissioners' Court voted to approve early voting locations and times for the November 2, 2021 joint election.
Approved through the consent agenda, the early voting locations and times offer 12 days of early voting before the November 2nd election day. There will be no early voting on Sunday, a change from previous election cycles which saw a half-day of open polls.
Voting Times:
October 18-23: 8:00am – 5:00pm
October 25-27: 8:00am – 5:00pm
October 28-29: 7:00am – 7:00pm
Seven early voting locations were also approved, keeping inline with locations of last year with the exception of Conroe.
Typically, the Lee G. Alworth building has served as the main early voting location for Conroe, but is not listed this year. According to the list provided to Commissioners' Court by Election Central, the main early voting location for Conroe is "To be determined."
North Montgomery County Community Center
600 Gerald St., Willis, TX 77378 (Map)
Lone Star Community Center (Not The Convention Center in Conroe)
2500 Lone Star Parkway, Montgomery, TX 77356 (Map)
West Montgomery County Community Development Center
31355 Friendship Dr., Magnolia, TX 77355 (Map)
East Montgomery County Fair Association Building21675A McCleskey Road, New Caney 77357 (Map)
South County Community Center
2235 Lake Robbins Drive, The Woodlands, TX 77380 (Map)
Spring Creek Greenway Nature Center
1300 Riley Fuzzel Road, Spring, TX 77386
Magnolia Event Center
11659 FM 1488, Magnolia 77354 (Map)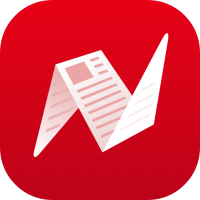 The 2021 election season is just a few months away, but all eyes are still on 2022. Montgomery County is eying the purchase of a completely new voting system due to the current system being outdated and in need of frequent repairs.
"As it stands now, we were spread very thin for the November [2020] elections as far as equipment, especially when we added the early voting locations that we needed; and that spread our standby equipment even further on short supply," cautioned Elections Administrator Suzie Harvey to Commissioners in late May. "We are just at our bare bones right now for another full-scale election like [November, 2020]."
November, 2020 saw the highest voter participation of all time in Montgomery County, and with 2022 being a mid-term year with several high-profile races from the Governor to the Montgomery County Commissioner's Court, another high-turnout election is predicted.
However, several citizens with Faith Votes, a conservative-based election integrity activist group, pushed back against a new election system during Court on June 8th.
"The election integrity of Texas is at stake," said Ed Scruggs, one of three representatives of Faith Votes. "Election integrity has been in the spotlight since November 4th, when many Americans woke up to find out what they think was election fraud."
Despite worries and claims of election fraud in the November, 2020 election, no official evidence or proof of such fraud has been produced, and no election fraud was found in Montgomery County.