By: Jessica Shorten
MONTGOMERY, TX – Across the State of Texas, the COVID-19 pandemic left nursing homes and assisted living facilities on edge as they struggled to cope with protecting their senior populations and providing them with the love, care, and interaction they needed. But one Montgomery County senior care facility managed to keep the pandemic at bay inside their walls.
For 15 months, the Live Oak Senior Care Center has worked under the constant threat of an outside invader, COVID-19. That hard work paid off Saturday as the fully vaccinated center opened their doors for an outdoor celebration after keeping the facility COVID-free throughout the pandemic.
On March 11, 2020, the World Health Organization declared COVID-19 a worldwide pandemic, and the in the weeks that followed, the strictest COVID-19 lockdown measurements were put in place statewide. However, Live Oak Senior Care Executive Director Sue Horn began sanitizing, screening, and planning social distancing measures two weeks before everyone else.
"We remained COVID free because we locked down two weeks before the Governor officially issued the order," said Horn. "We closed the doors, our families supported that decision, we had not one family that gave us any hassle. Our residents were well-cared for, we made sure not only their mental care was taken care of, that their physical care was taken care of, but that they got the love and hugs that they so desperately deserved and wanted from families that they couldn't have."
As a result of the proactive measures taken by Horn and the staff, Live Oak Senior Center recorded zero COVID-19 infections in their residents or staff for the entirety of the pandemic.
The City of Montgomery worked closely with Live Oak to ensure the facility had all the resources needed to protect their seniors. Fire, police, and EMS workers all provided priority response to Live Oak in the event of emergencies or medical needs. However, when it came time to get residents of Live Oak vaccinated against COVID-19, Horn deeply thanked and credited Montgomery Mayor Sara Countryman for making on-site vaccinations available at Live Oak.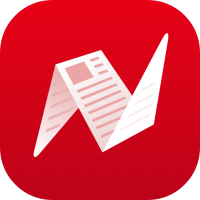 After reaching out to federal, state, and local agencies for help obtaining COVID-19 vaccines for Live Oak residents, Sue Horn contacted Mayor Sara Countryman, who was able to diligently organize a vaccine event for Live Oak within 36 hours through Brookshire Brothers.
Mayor Countryman commended Live Oak for being "the shining star of Montgomery."
"The fact there is 1,162 senior centers in the State of Texas and you're the only one that did not have a COVID case is phenomenal. I am so proud, and your staff is fantastic," said Mayor Countryman.
Horn also received letters of commendation from Senator Ted Cruz and Congressman Kevin Brady courtesy of Shannon Reid, Director of the Montgomery Area Chamber of Commerce. Sarah Tillman-Henry presented a flag flown from the Capitol building on June 1, 2021 to Horn as a gift from State Representative Will Metcalf. The feat earned recognition from even Governor Greg Abbott, who sent a recognition letter to Live Oak Senior Care.
The letter read in part, "In Texas, we know that it is not our challenges that define us, but rather how we rise above them, and this sentiment has never been truer as we continue to recover from and respond to the challenges of these unprecedented times. Your enduring commitment to the wellbeing of your community is a testament to the indomitable spirit and can-do attitude that Texans have long been known for."
However, Horn credited the seemingly impossible feat to her staff for working with her.
Horn addressed the crowd of staff, seniors, and community leaders, "It was humanly impossible to achieve what this facility achieved. That being said, we relied solely on taking our work as far as we could take it, doing what we could humanly do, and then stepping back, letting go, and letting God [take over]."
Precinct 1 Justice of the Peace Wayne Mack gave the invocation and prayer as the smell of BBQ sandwiches and laughing grandchildren filled the air, "It's a divine miracle, by any sense of the word. Many facilities did not have this outcome, and so that speaks to the power of prayer and families and the cooperation of the staff doing their good work."
The long road from March, 2020 to now has been felt most by the residents of Live Oak, but even they expressed their gratitude for the care they received over the past 15 months. Creating a card signed by all 40 residents for Sue Horn and reading in part, "If there is one word that could possibly describe you, we think that it would be selflessness."