By: Jessica Shorten
CONROE, TX – Comic and anime fans rejoice, because Conroe is getting its very own comic convention in July.
Comic Conroe, brought to you by Galactic Events, is set to open this July 23-25th with a panel of special guests and vendors for every kind of geek.
"We will be running several free events in the Conroe and Woodlands areas in the coming months. Many of our events will be used to help us gauge what kinds of guests the fans want to see. And while our first convention will be focused on Comic Books, we will certainly have Anime representation and pop culture influences as well," a statement from the company reads.
With appearances from actor and director Kevin Sorbo, voice actress Stephanie Nadolny, comic artist and creator Mostafa Moussa, and voice actor Barry Yandell, guests will have the opportunity to meet and greet the stars, as well as participate in Q&A panels.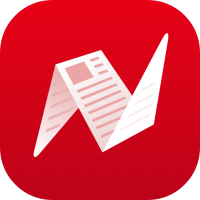 Hosted at the Lone Star Convention Center, Comic Conroe will also offer a gaming area for guests to play their hearts out for free, a cosplay competition with a $1,000 grand prize, and a vendor hall to view a large selection of art, t-shirts, and gear.
A car geek perhaps? Don't worry, Comic Conroe is also hosting a car show for you to enjoy. Want to show off your car, cosplay, or art? Just sign-up to be a part of the magic on their website.
Tickets are on sale for guests, ranging from single-day passes to 3-day, full VIP experiences, which you can purchase online now here.