By: Jessica Shorten
SPLENDORA, TX – The Splendora Police Department is stepping up enforcement for seatbelt related driving offenses this week in conjunction with the Texas Department of Public Safety.
"Click it or Ticket" enforcement is stepping up from May 24 through June 6 in an effort to raise awareness for the importance of seatbelts and their role in saving lives during auto accidents. The campaign, led by the Texas Department of Public Safety, comes after 1,073 crash deaths on Texas roads last year came from people who were not wearing a seatbelt.
"While many drivers and passengers have made a habit of buckling up, we still see an alarming number of nighttime motorists and pickup truck drivers and passengers who are lagging behind them in seat belt use," said Lieutenant T. Teller. "That's unfortunate, because the few seconds it takes to fasten your seat belt can mean the difference between life and death in a crash. We never enjoy giving tickets, but if doing so gets someone to buckle up and that saves their life, then it's worth it."
According to the Nation Highway Traffic Safety Administration, the risk of dying in a crash is 45% for those in the front seat of passenger cars; and that risk jumps to 60% for those in pick-ups, which are more likely to roll over in a crash.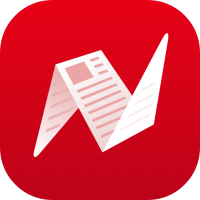 Not wearing a seatbelt is an enforceable, fined offence under state law. All persons in a vehicle 8 years or older must be fastened in the vehicle with a seatbelt. For children under 8, they must be safely secured in a safety or booster seat unless they are taller than 4 feet 9 inches. Not following the law can cost up to $250 in fines; or it could cost your life in a crash.
Learn more about Click It or Ticket at texasclickitorticket.com