By: Jessica Shorten
NEW CANEY, TX – The East Montgomery County Improvement District and Big Rivers Waterpark & Adventures are teaming up this Summer to offer a day of free family fun for residents of East Montgomery County.
On June 12, 2021, residents are invited to take part in EMCID Day from 11:00 a.m. to 9:00 p.m. with the cost of general admission waived; and a special free fireworks show from Celestial Displays after dark.
Ryan Bonifas, Director of Venue and Events at EMCID, stated, "EMCID is always looking for ways to show off the amenities and attractions our community offers as well as a way to give back to the residents here. We thought, how great would it be to give them a day at a waterpark?"
Through free general admission, residents of East Montgomery County will have access to most of the attractions, including; Boca Chica Wave Pool, Rio GRAND River, Gator Splash, Hatching Hill Polliwog Puddle, Storm Surge, Comal Crush, Frio Falls, Pecos Plunge, Colorado River Racer, Sabine Scream, Wild Isle, Mystic Forest Maze, and Big Al's Farm.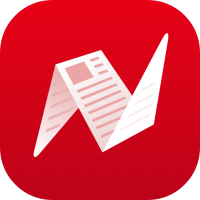 Free general admission does not include access to the non-water or aerial attractions such as Eagle Challenge, Vulture's Dive, big rock mining, tortoise feeding, gator handling and interaction, and animal encounter. However, individuals can pay for these attractions on site.
Residents of EMC are asked to pre-register for the event in order to prevent hassle during entry on EMCID Day. In order to register, residents must enter their home address to verify they live in East Montgomery County. Residents will be defined as living within the boundaries of New Caney and Splendora ISDs, and up to six free admission wristbands can be reserved at a time. If you do not live within the boundaries of New Caney or Splendora school districts, you will have to pay for general admission at regular price.