By: Jessica Shorten
CONROE, TX – The Montgomery County Office of Homeland Security and Emergency Management is heavily encouraging residents to make their way to the Woodforest Stadium vaccine hub this week following an announcement from DSHS that vaccines will now only be distributed on an as needed basis.
Just a short month ago, COVID-19 vaccines were an appointment-only affair in Montgomery County, with supply always falling short of demand. Now, the Woodforest Stadium vaccine hub is open to anyone who wants a vaccine dose, with no appointment needed and a minimal wait time.
During Commissioner's Court on April 27, MCOHSEM Executive Director Jason Millsaps stated Montgomery County is eying early June to shut down its mass vaccine operations, meaning the time to visit a centralized vaccine location is dwindling. The Woodforest Stadium has been the largest mass vaccination effort put on by Montgomery County, combining operations from CHI St. Luke's, Lone Star Family Health Center, and the Public Health District to administer nearly 350,000 doses.
The impending closure of vaccine hubs was solidified by an announcement from the Texas Department of State Health Services that they will no longer distribute vaccines on a weekly basis, allowing providers to request needed supply from DSHS to match demand and prevent vaccine waste.
"This is a big step in vaccine distribution," said Imelda Garcia, DSHS associate commissioner for laboratory and infectious disease services. "The ability to ship vaccine to pharmacies, doctors' offices, and other providers as they need it will go a long way to making sure it is available when and where Texans want to be vaccinated."
But it's the number of Texans wanting to be vaccinated which seems to be hitting a wall.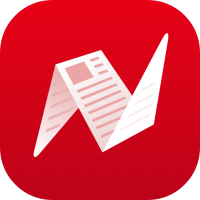 In Montgomery County, only 215,040 individuals have received at least one dose of a COVID-19 vaccine; while only 141,486 individuals are fully vaccinated. In a county of around 600,000 people, it means demand is dwindling with a mere 30% of the population vaccinated against COVID-19. A far cry from the 70% marker set by scientists to achieve herd immunity.
Montgomery County is not alone in this scenario. Only a handful of Texas counties have breached the 40% mark in terms of vaccinated population; even fewer the 50% mark. Just one county, Presidio, with an estimated adult population of 5,069 has surpassed the 70% mark.
The numbers paint a grim future for herd immunity in Texas. With only 11,156,812 individuals who have received at least one dose of the COVID-19 vaccines, it means the state will struggle to reach even 50% of the population vaccinated in the near future. Despite lowering case counts, the lack of herd immunity will still prompt spikes in infections as the year proceeds and gatherings grow.