By: Jessica Shorten
CONROE, TX – Lake Conroe is being closed temporarily starting at noon this Saturday after two days of heavy rain in the area has caused lake levels to rise above safe levels.
According to the San Jacinto River Authority, roughly five inches of rain in the past several hours across the region has made its way to Lake Conroe, raising the lake level to 202.95 feet. While the rainfall has only caused Lake Conroe to rise 2 feet, the level is enough to cause hazards to boaters due to submerged objects.
"At this level, many docks, bulkheads, small islands, and other structures are fully submerged and can create a dangerous situation for boaters," said the SJRA in a press release. "In addition, high winds and rapidly-flowing water from local streams can result in a large amount of floating debris on the reservoir. With bulkheads becoming submerged, lake area residents should also be cautious of electrical outlets and equipment coming into contact with water."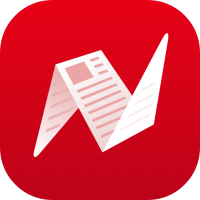 The Precinct 1 Constable's Office and San Jacinto River Authority is monitoring the Lake Conroe levels and future weather forecasts for the weekend. According to the SJRA's Lake Conroe portal, water is being released from the Lake Conroe dam at a rate of 8,720 cubic feet per second in order to "gradually lower" the lake levels back to 201 feet.
The closure of Lake Conroe begins at 12:00 p.m., Saturday, May 1, 2021; however, there is no available window as to when Lake Conroe will resume normal operations. Until the Lake has been reopened, do not use boats or go swimming in Lake Conroe.