By: Jessica Shorten
SHENANDOAH, TX – Registration is open for the May 3rd, 2021 vaccination event held by Lone Star Family Health Center at the Woodforest Stadium vaccine hub.
For this vaccine event, people are required to sign up for an appointment time before arriving at the facility. Individuals may register to receive either a first or second dose of Pfizer or Moderna vaccines. If it has been less than 24 days since your first dose, you may not register for a second dose at this event.
There are many appointments left between 1:00 p.m. and 7:00 p.m. on May 3rd; and people are highly encouraged to schedule appointment as Montgomery County is preparing to shut down their hub vaccine efforts.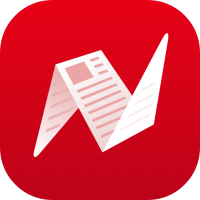 "Based on our calendar of when we're going to finish first and second doses, it looks like June is going to be our last month of operation as well," said Jason Millsaps, Executive Director of MCOHSEM. "The opportunity to take advantage of a quick and efficient vaccine without having to get an appointment through your doctor's office or to wait in line through a clinic is starting to diminish because we are starting to wind down."
The Woodforest Stadium has served as the County's only vaccine hub location for over a month after consolidating operations from CHI St. Luke's and Lone Star Family Health Clinic. Before the Stadium was vacated by Memorial Hermann, the County utilized the Montgomery County Fairground in Conroe as one location, and CHI St. Luke's on I-45 as the second. Initially, there had been plans for five hubs in each part of the County, but was ultimately scrapped due to a lack of vaccine supply and logistical ability.
As vaccine supply begins to surpass demand, pharmacies, doctor's offices, and clinics will become more relied upon to vaccinate individuals; much like with flu shots.