By: Jessica Shorten
NEW CANEY, TX – Former New Caney ISD Superintendent Kenn Franklin was sentenced to 2 years in prison on public corruption charges in a Montgomery County District Court on Wednesday.
After serving for 12 years as the Superintendent of New Caney ISD, Franklin abruptly resigned on November 16, 2020 with no notice. Less than a month later, criminal charges were filled against Franklin for Tampering with Governmental Records and Aggregate Theft by a Public Servant. The investigation was led by Texas Ranger Derek Leitner and the New Caney ISD Police Department.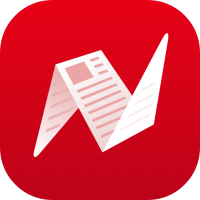 During the investigation, law enforcement found the between 2019 and 2020, Franklin had submitted travel expense vouchers on 25 different occasions for trips to Waco, Austin, and San Antonio which were allegedly for meetings school business. However, investigators found Franklin did not attend the meetings he claimed to have travelled for, instead using the trips for personal matters.
"Kenn Franklin violated the public's trust over and over again. Not only did he steal money from the school district, but he also kept his staff and students from having a present and engaged leader during one of the most challenging times in education the county has ever faced," said Assistant District Attorney Darla Faulkner, who prosecuted the case. "During this difficult time, Franklin could have been a positive example for the students in his district. Instead, he squandered that opportunity and stole from the students and the community he was entrusted to serve. We appreciate the hard work by Ranger Leitner and the New Caney ISD Police Department for bringing this case to light and ensuring justice was served."
The travel vouchers held a total value of $5,600; and Franklin pled guilty to the felony Theft by a Public Servant charge to Associate Judge Paul Damico in the 221st District Court. As a result, Franklin was sentenced to 2 years state jail time with the Texas Department of Criminal Justice – Institutional Division.
Christopher Tritico, the attorney for Franklin, stated, "Mr. Franklin, after looking at all of the facts and consulting with his family decided it was in his best interest and his family's and community's interest to accept the punishment and put this behind him and his family."
Montgomery County District Attorney Brett Ligon also commented on the outcome of the case, "Franklin was given a salary of $350,000 a year, but that was not enough for him. He had significant privileges, respect, and authority, and those benefits were not enough for him. Rather than be grateful for what he had already been given, Franklin decided to act out of dishonesty, greed, and selfishness. The students and staff of New Caney ISD deserve better, and we are confident that their new leadership will serve them honorably and capably."