By: Jessica Shorten
WILLIS, TX – A benefit is being hosted for a Willis family after a series of unfortunate diagnoses have upended their world.
After postponing their wedding twice due to COVID-19, Brittany and Lance Labay were finally able to tie the know on their eight-year relationship on March 20, 2021. However, the week leading up to their special day was laden with unexpected bad news.
On March 16, 2021, Lance Labay was diagnosed with Stage 4 Bulky Burkitt's Lymphoma, an aggressive B-cell cancer which requires immediate, comprehensive treatment. Then, just two days later the family learned their 6 year-old daughter Shelby was diagnosed with Autism on top of existing Schaaf-Yang Syndrome, an extremely rare neurodevelopment disease which shares many similarities with Prader-Willi syndrome.
As Lance begins an extensive cancer treatment regimen, he will no longer be able to work. Shelby's diagnoses also means she will require more medical care and attention than normal children her age. With their world turned upside down in the span of a week, extended family members are hosting a benefit on May 2 to raise funds to help pay for medical expenses and make up for lost income for the family.
The fundraiser will be held at the North Montgomery County Community Center from 1:00 p.m. to 5:30 p.m. on May 2nd.
The event will offer BBQ plates, beer, soft drinks, a silent auction, and a raffle. There will also be a cornhole tournament with a $50 entry fee; half of the fee will go to the family while the other half will be added to a pot for the winner.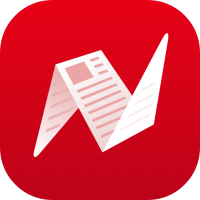 If you would like to support the fundraiser in another way, you can donate a number of needed items for the fundraiser, including:
Silent auction items
Bake sale entries
Entertainment
Paper plates, napkins, disposable silverware and cups
You can also be a sponsor to the fundraiser or have a vendor booth. For more details, you can contact either Brittany at (346) 334-4891 or Hailey at (281) 686-4046.