By: Jessica Shorten
CONROE, TX – A major miscommunication during a Commissioners' Court session made it seem like one city was requesting a $75,000 reimbursement from Montgomery County for COVID-19 expenses, nearly 5 times their actual request. But how was such an exaggerated number brought before Commissioners in the first place?
City of Montgomery Mayor Sara Countryman went before Commissioner's Court Tuesday morning to address a "misrepresentation" in the amount of COVID-19 reimbursements requested by the City during a previous court session, detailing several issues regarding unreceived communications and a lack of transparency regarding the reimbursement process.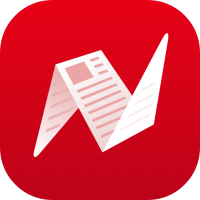 It all started on April 13, 202 when MCOHSEM Executive Director Jason Millsaps presented an item on the meeting agenda labelled, "Consider, discuss and take appropriate action on a late request from local jurisdictions to reimburse eligible COVID-19 expenses during the reimbursement period approved in 2020 by Commissioners Court." The late request was filed by the City of Montgomery after an issue in communications led to the City not receiving several notices from the County regarding the application period for COVID-19 reimbursements.
Since the City of Montgomery proved to the County they had not received the communications, Millsaps told the City to go ahead and submit a request for reimbursement. Anthony Lasky, Senior Accounting Clerk for the City of Montgomery, submitted the documentation to Meghan Arthur at MCOHSEM on January 11, 2021. City Administrator Richard Tramm was requested to forward the exact same documentation to Millsaps on March 10, 2021.
The documentation included a 3-page ledger which summarized the COVID-19 expenses incurred by the City in 2020. A purple post-it note is located on the final page indicating the total expenses for which the City is seeking reimbursement came to $15,625.34.
Despite the plain notation, Millsaps stated in the April 13th Court session, "If we were to honor [the CARES reimbursement agreement] and reimburse [the City],…their request in aggregate without any auditing and reductions due to non-allowable expenses is about $75,000."
"This is an absolutely false statement," said Mayor Countryman "County Auditor Pandey has confirmed our COVID reimbursement request by the City of Montgomery does in fact equal $15,625.34 less sales tax of $5.49 which is a full total of $15,619.40; a far cry from $75,000 claimed."
In a confirmation from the County Auditor's office, the total reimbursement request came to $15,619.40 with the removal of sales tax from the City's total.
The City's request was turned in late, however, Mayor Countryman informed the court her City had not received the noticed sent out in October 2020 offering reimbursement to cities for COVID-19 related expenses. Mayor Countryman provided a notice to the Court from the City IT Department which stated a search of their records did not find any emails from the County regarding COVID-19 reimbursements out of CARES Act funds.
"I stand before you today with full understanding that this request was late. However, in obtaining a copy of the October 22nd email allegedly addressed to myself and City Secretary Susan Hensley, I also noticed there were several other emails in the BCC of that one e-mail," said Countryman. "I have reached out to a few of those officials and, in fact, not every official listed on that email received such e-mail on October 22nd."
Millsaps claimed the amount he stated on April 13th was only a "Not to exceed" limit. However, Millsaps did not use the "not to exceed" notation on the agenda or during his presentation of the item during the April 13, 2021 Commissioners' Court regular meeting.
During today's April 27th Commissioners Court meeting, Millsaps explained he had already privately apologized to Mayor Countryman but requested additional time from the Judge to issue a public apology too, stating he "did not intend to misrepresent the City's request."