By: Jessica Shorten
CONROE, TX – Montgomery County is preparing to wind down its mass vaccination efforts as supply begins to catch up with demand; eying a June date for closing the County's only hub location.
With 201,190 Montgomery County residents vaccinated with one dose, and 121,273 fully vaccinated, a whopping 75% of the local population has yet to be vaccinated against COVID-19. Despite this statistic, the Woodforest Stadium vaccine hub location has opened up to allow for individuals to without appointments to show up for a vaccine dose; and the lines have been shortening.
"Last week was our slowest week," said Jason Millsaps, Executive Director of MCOHSEM. "This week we are busy because we are on the calendar for second doses…and we're filling in the holes with first-doses. If you drive up and down I-45 you'll see the signage that no appointments are needed, and right now you can come to the vaccine hub at Woodforest Stadium and get in and out within less than 30 minutes."
Following the pause on Johnson & Johnson's vaccine due to an ultra-rare blood clotting side effect, demand for vaccines overall dropped as many held concerns regarding the safety of the vaccines. While the FDA and DSHS officially lifted the pause on distribution of the one-dose Johnson & Johnson vaccine this week, it will be a couple weeks before shipments resume.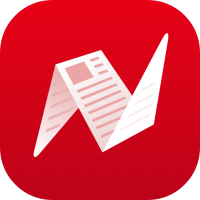 While Millsaps informed the Court none of the County's providers had used the Johnson & Johnson vaccine except for one shipment of 100 doses which went to the County Employee Clinic and was used on "dependents." However, according to DSHS records and the Montgomery County Sheriff's Office, two shipments of 100 doses each went to the Montgomery County Jail just before the Johnson & Johnson was put on pause to be administered to inmates. At least 100 doses were administered to inmates, while the other 100 was halted in time following the CDC order to pause administration of the Johnson & Johnson vaccine.
Shipments of first-doses for Pfizer and Moderna's vaccines have been dwindling to CHI St. Luke's and the Lone Star Family Health Clinic over the past few weeks, likely in preparation to phase out the mass hub vaccination plan altogether.
"Based on our calendar of when we're going to finish first and second doses, it looks like June is going to be our last month of operation as well," said Millsaps. "The opportunity to take advantage of a quick and efficient vaccine without having to get an appointment through your doctor's office or to wait in line through a clinic is starting to diminish because we are starting to wind down."
The Woodforest Stadium has served as the County's only vaccine hub location for over a month after consolidating operations from CHI St. Luke's and Lone Star Family Health Clinic. Before the Stadium was vacated by Memorial Hermann, the County utilized the Montgomery County Fairground in Conroe as one location, and CHI St. Luke's on I-45 as the second. Initially, there had been plans for five hubs in each part of the County, but was ultimately scrapped due to a lack of vaccine supply and logistical ability. 
As vaccine supply begins to surpass demand, pharmacies, doctor's offices, and clinics will become more relied upon to vaccinate individuals; much like with flu shots.