By: Jessica Shorten
CONROE, TX – Montgomery County has been passing many milestones over the past month; a marked decrease in daily COVID-19 cases, the fall of the positivity rate, the administering of 150,000 vaccine doses administered, and 100,000 people with at least one dose of vaccine. However, Montgomery County hit a grimmer milestone Wednesday, officially passing 50,000 cases of COVID-19.
Almost 30 days after the 1-year anniversary of the pandemic declaration, COVID-19 is still with the United States. Just this afternoon, the Centers for Disease Control announced the highly contagious UK variant of COVID-19 is now the dominant strain in the US.
While vaccines are rolling out at a heightened pace, and eligibility has opened to almost anyone who wants it, officially reaching the 50,000 case mark serves as a deep reminder that people have not made it out of the woods yet with regard to the virus. One only needs to see that out of 50,084 total cases counted by the Montgomery County Public Health District, only 26,246 cases have been officially declared as recovered. A large number of cases have been deemed inactive, meaning the Public Health District has been unable to reach the person, and does not know the status of their health.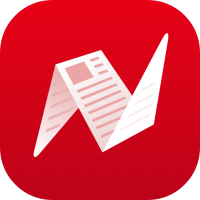 The Montgomery County Public Health District reported 148 new cases of COVID-19 Wednesday, as the active case count rose slightly to 1,789.
According to the Public Health District, 105 individuals are in Montgomery County hospitals due to COVID-19; 34 of those are in ICU, while the remaining 71 are in general care/isolation. Actual Montgomery County residents hospitalized rose once again to 82.
According to Public Health data, there have been 50,084 total cases, and 26,246 recoveries. The positivity rate fell back to 9%.
The Montgomery County Public Health District is still heavily advising residents to follow public health guidelines which include:
Stay at least six (6) feet from other at all times.
Wear a cloth face mask to help protect yourself and others.
Wash hands often for 20 seconds and encourage others to do the same.
If no soap and water are available, use hand sanitizer with at least 60% alcohol.
Cover coughs and sneezes with a tissue, then throw the tissue away. Avoid touching your eyes, nose, and mouth with unwashed hands. Disinfect surfaces, buttons, handles, knobs, and other places touched often.
Avoid close contact with people who are sick.
Many may be tiring of these guidelines, but with the passing of the 50,000 total case mark, it is important to realize we must continue following them to prevent any more unnecessary spread of the virus, especially so close to a sense of normalcy.
You can view the interactive map which displays COVID-19 cases by zip code in the County at http://gis.mctx.org/covid, and view the details of each individual case here: https://mcphd-tx.org/Covid-19-Case-Updates/.