(From Left to Right: Montgomery Mayor Sara Countryman, Charlie Diggs, Mandy Weightman, and Kevin Smith.)
By: Jessica Shorten
MONTGOMERY, TX – Nearly 2 years after its initial planning, the Montgomery Music & Mudbugs Festival went off as a massive success two weeks ago; but the event's biggest impact came this past Tuesday afternoon.
According to gate counter estimates, over 7,000 people showed up to enjoy live music and fresh crawfish on March 27th; nearly double the expected attendance to the festival. While the day provided hours of family fun for all who attended, the money raised during the live auction and giant crawfish photo ops provided help to a local family in need.
Mandy and Mark Weightman have been a part of the Montgomery community for 20 years, a happy family of five enjoying the small town country life. On January 20, 2021, their world turned upside down when Mark Weightman was taken to the emergency room for severe back pain. As doctors would inform them, Mark was diagnosed with Stage 3 Pancreatic cancer.
Over the past three months, the Weightman family has been working through chemo treatments for Mark while working to retain a sense of normalcy in a time that has been anything but normal. However, thanks to the massive attendance of the Montgomery Music & Mudbugs festival, Mandy Weightman received a special surprise during the Montgomery Lions' Club meeting Tuesday night: a $4,000 check.
"You have no idea how much this means to me," said Mandy Weightman, holding back tears of joy.
"Mandy Weightman's family has been a part of Montgomery for what seems like forever," said City of Montgomery Mayor Sara Countryman. "When we learned about [the cancer diagnosis] I told Charlie I've got a crawfish with a saddle on it from Eddie Raven, and asked if we could set it up [to raise money]."
The giant crawfish proved a hit among festival goers, who paid to take pictures on and around it. That money went directly to the Weightmans to help with their day to day and medical expenses. However, additional funds were raised through the auction of guitars at the festival, and Charlie Diggs, event promotor and organizer, called Mayor Countryman and asked if he could donate some of the money to the Weightmans as well.
Weightman wasn't the only recipient of money raised from the auction. Diggs presented a second $4,000 check to the Montgomery Lions Club for their volunteer efforts to set up, manage, and clean up before, during, and after the festival. Mayor Countryman previously connected Diggs with the local Lions Club for help with the festival; knowing just how organized and community-oriented the club is in Montgomery and throughout southeast Texas.
"This meant a lot to us from a lot of different aspects," said Texas Lions Camp Director Kevin Smith. "First of all, serving the community; because that's what Lions do."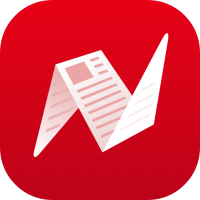 "I was hoping that you needed us, and I know we needed you," Smith told Diggs, thanking him for allowing the Lions' Club to take part and get involved in such a massive community event.
While it's no secret the festival was successful, there was question regarding if the City of Montgomery would even be able to hold it.
Montgomery Mayor Sara Countryman started the idea for a Montgomery Music Festival in 2019, but just as things were coming together in 2020, COVID-19 restrictions ultimately cancelled the event all together. A year later, there was still questions and hesitancy regarding if the event could be pulled back together and still be as successful as they hoped it would be before COVID changed the world.
"When we met in 2019 to start this, Charlie [Diggs] was asking, 'well, how many do you think will attend?' and we estimated the Wine Fest brings in on a good year around 4,000 people; so we were like, 'Let's shoot for at least 2,000-3,000," said Mayor Countryman.
"This year when it came back around to do, I'm not going to lie, I put it off week after week because I was like, 'Man, I'm going to have to pull everything back out, figure out which sponsors are still in…I just wasn't even looking forward to it," said Diggs. "Then we added Neal [McCoy] to the show, and that gave me an extra bump and we just hit the ground with it."
With extra encouragement from Mayor Countryman, the support of the Montgomery Lions, and 3 trucks of crawfish; the Montgomery Music & Mudbugs Festival turned out to be bigger than anyone expected.
"We found it to be extremely successful, and the compliments we've had from our own residents and businesses and attendees from near and far have been so favorable, and I think we know this festival will be in place next year and the years to come," said Mayor Countryman. "It helps with exposure to our City and brings people to Montgomery who have never been here before."