By: Jessica Shorten
CONROE, TX – As over one million COVID-19 vaccine doses arrive in Texas this week, the Department of State Health Services announced the launch of a statewide vaccine scheduler to allow Texans to get in line for their chance to receive a dose.
Open to Texans 16 and older, the state-operated system coordinates between vaccine providers and the general public to organize appointments based on eligibility and location. Until now, the burden has been on individuals to locate possible vaccine providers and secure an appointment, leaving pharmacies and clinics swarmed with calls and visits. Even with the rollout of vaccines hubs, efforts to vaccinate the most vulnerable populations continued to be strained by individuals arriving without appointments.
Texas may have opened eligibility to the entire adult population, but supply has remained a problem. But according to Assistant DSHS Commissioner Imelda Garcia, vaccine supply will soon start catching up to demand.
"Texas is getting more than 1 million first doses this week, and our federal partners tell us that the amount of vaccine that will be coming will be further increased in April," said Imelda Garcia, Assistant Commissioner over DSHS.
Already, over 10.6 million doses of COVID-19 vaccines have been administered. That translates to just over 7.1 million Texans who have received at least one dose, while 3.7 Texans are fully vaccinated. With an estimated population of 28 million in Texas, and two out of three available vaccines requiring separate doses several weeks apart, the task of tracking and matching appointments for adults will take a large effort. Hence the need for a coordinated vaccine appointment tracker.
"This will allow the DSHS Public Health regions and the local jurisdictions who are participating in this system to identify clusters of communities who are potentially 'ready to go' in terms of receiving a COVID-19 vaccine," according to Dr. Nancy Ejuma, Deputy Associate Commissioner over Regional and Local Health Operations. "This will allow for [DSHS] to plan for the deployment of vaccines to those jurisdictions and identify communities where we can potentially host vaccination events, create appointments, and match those appointments with individuals who are ready to receive the vaccine."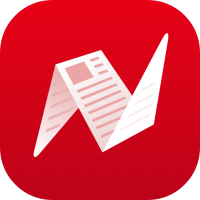 Visitors to the online scheduler will more than likely be faced with a queue screen, as traffic to the site has already caused minor issues. However, the wait should be minimal, and then visitors will be taken through a series of screens which will collect basic information, including name, date of birth, address, and to identify any extra factors which may put you at higher risk of catching a severe case of COVID -19.
The vaccine scheduler will also ask you a series of permissions regarding allowing the state to access and update your immunization records as necessary for the COVID-19 vaccine, as well as permission to share that information with providers. Once you have completed the process, which typically takes around 5-10 minutes, you will be notified once an appointment in your area becomes available via either text or email depending on your preferences.
While the process to sign up is quick, the wait could be much longer before an appointment is actually available to the average Texan depending on several factors.
Despite the expanding eligibility, vaccine providers are still required to push those 80 and older to the front of the line regardless of an appointment or not. Those covered under previous Phase 1A and 1B eligibility standards will be prioritized next, which includes people with chronic medical conditions. Those who work as first responders or as child-care and school workers are also prioritized under federal guidelines to receive a vaccine. Finally, the supply of vaccines will continue to be a deciding factor in how doses are allocated.
Because of the many variables, DSHS is encouraging people to continue seeking the vaccine through their local health departments, family doctors, and local pharmacies. In Montgomery County, residents can register for an appointment at the Woodforest Stadium vaccine hub through either the Lone Star Family Health Clinic or CHI St. Luke's vaccine waiting list.
Montgomery County's vaccination hub is also dealing out less vaccine this week, with only 3,000 doses allocated to the Lone Star Family Health Clinic, and none to CHI St. Luke's. However, 15 Kroger and HEB pharmacies across the county received shipments of the Moderna vaccine. The Walgreen's pharmacy on East Davis St. in Conroe received a shipment of 1,170 Pfizer doses, while the Houston Methodist hospital of The Woodlands received another 5,850 vaccine allotment this week.