(Photo: A chart of active cases over time shows the ups and downs of the pandemic, with spikes emerging after public health requirements are lifted, and falling after they are reinstituted.)
By: Jessica Shorten
CONROE, TX – Montgomery County fell below 2,000 active COVID-19 cases for the first time in exactly four months Wednesday; but with spring break and sunny days making people eager for a quick return to normalcy following the complete re-opening of Texas, our haste could be detrimental to progress.
With only 71 new cases for Wednesday, the number of individuals currently infected with the novel coronavirus dropped to 1,981. While no record low, it is the first time Montgomery County dropped below 2,000 active cases in right at four months.
On November 17, 2020, the number of active COVID-19 cases in Montgomery County stood at 1,864. It was a moment of calm before the winter surge of COVID-19 that spiked active cases above 10,000 and boosted our positivity rate to 23%. Ahead of the holiday outbreak, public health officials warned the general public to stay home, minimize travel, and above all to wear masks. However, local elected officials tended to skew opposite that advice.
"The coronavirus is with us, and it's going to be with us for a while. But I want to remind you that there is a 99% survival rate of anyone who acquires the coronavirus," said Montgomery County Judge Mark Keough in an October 20th social media post. "Don't cancel the holidays that God has given us for over 200 years to enjoy the presence of our family."
But now, on the back end of the devastating winter peak, COVID-19 cases seem to be going in the right direction. Three vaccines with high efficacy rates are being distributed in Texas, and 87,758 Montgomery County residents have received at least one dose of a vaccine. However, these numbers are in real threat of losing ground as focus has shifted to completely reopening all businesses and lifting mask mandates in Texas.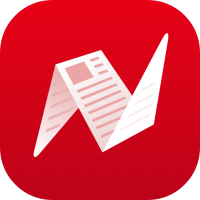 During a press conference on March 2, 2021; Governor Greg Abbott declared, "Last March, most Texans had no clue about the precautions needed to avoid COVID. Now, Texans have mastered the daily habits to avoid getting COVID."
While the Montgomery County Public Health District advocates following social distancing protocols and mask wearing, County Judge Mark Keough applauded the use of "personal responsibility" for Texans in following public health guidelines on the same day as Gov. Abbott's announcement.
However, images from South Padre Island as Spring Break kicks off showed thousands of people gathering for parties on the beach maskless. On St. Patrick's Day, bars enjoyed large maskless crowds after being closed for so long under state orders. Social distancing almost nonexistent in both situations. Even the general public has begun pushing back against businesses who continue their mask policies, with a Galveston woman getting arrested after she refused to leave a bank after refusing to wear a face covering.
The news that the mask mandate has been lifted, combined with business reopening and the increasing availability of vaccines has created a false sense of security among many regarding the severity of COVID-19. This puts the chances of another Spring and Summer surge much higher than if public health mandates had been kept in place for even just a couple more months.
In the beginning months of the pandemic, even Montgomery County officials followed public health guidelines, and active COVID-19 cases managed to stay below 600 going into June, 2020. But once officials began lifting restrictions ahead of the Summer, believing flattening the curve for a period of time was sufficient to return to normal. Shortly after the relaxation of restrictions, a Summer surge of the virus saw active case levels stay above 2,000. It would be August, after mask mandates and public health measures were reinstituted and taken seriously once again. Then, as COVID-19 cases fell, officials once again tried to relax rules for the holiday season, which proved to be the worse spike of the virus to date.
People are once again in the same situation. COVID-19 cases have lowered exponentially from January, but have leveled off in the high 1,000s. Despite the quickening pace of vaccine delivery, the lack of adherence to public health guidelines will more than likely cause another COVID-19 spike going into the Spring.
The CDC and WHO have both emphasized the importance of wearing masks and following social distancing guidelines as preventative measures against COVID-19, including the variants spreading in Southeast Texas. While the presence of effective vaccines do signal a light at the end of the tunnel regarding the virus, it is still critical to follow public health guidelines.