(Picture: Conroe ISD's Woodforest Stadium, aerial)
By: Jessica Shorten
SHENANDOAH, TX – Despite moving to a larger location, traffic jams have begun causing confusion and chaos at the Woodforest Stadium vaccination hub. This time due to misinformation regarding the availability of COVID-19 vaccines.
Woodforest Stadium previously housed the vaccine hub operations for Memorial Hermann, but was acquired by Montgomery County at the beginning of the month. The new location came in the nick of time for CHI St. Luke's, who had to ultimately shut down vaccine distribution at their location on I-45 and 242 due to overwhelming traffic back-ups on I-45.
Once moved into Woodforest Stadium, Montgomery County opted to move both CHI St. Luke's and Lone Star Family Health Center's vaccine hubs into the facility with enough staff to dole out as many as 6,000 vaccine doses a day.
Trouble began Wednesday afternoon as traffic from the 10,000 capacity stadium started to overflow from the parking lot. Leading to a traffic advisory being issued from the Shenandoah Police Department asking drivers to use alternate routes around the area. The issue continued and worsened Thursday as traffic continued to overflow from the parking lot. According to Jason Millsaps, Executive Director of Homeland Security and Emergency Management, the traffic backup was caused by a large influx of people seeking a vaccine dose without an appointment.
All Montgomery County vaccine hubs have required eligible recipients to register for an appointment through either the County's online portal or phone bank. With a waiting list of nearly 65,000 people; hubs have used scheduling to carefully manage the supply of the vaccine and ensure it gets into the arms of those eligible under Texas' eligibility guidelines.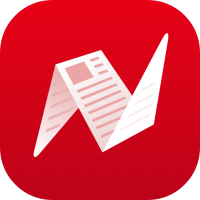 "These folks circling the site all day hoping to get a shot without an appointment is causing more traffic than the site produces with our metered appointment slots," said Millsaps. Without the excess traffic, Millsaps stated the site typically only has a 30 minute wait for those with appointments.
Just how many people are in line that don't have an appointment? Millsaps stated he received estimates that 4 out of every 5 cars were people without an appointment.
Unfortunately, there is not much site administrators can do until the individual in the vehicle reaches the vaccine station, where staff verifies appointments. Needlessly backing up traffic and delaying actual appointment holders from receiving the vaccine.
"People are spreading false rumors that we are taking people without appointments," state Jason Millsaps. "That is not true. No appointment, no shot period."
The registration process will more than likely become more critical in the coming weeks as vaccine eligibility has been opened up to include school and child-care employees and those in the 50-64 age bracket. So far, Montgomery County has administered 121,215 vaccine doses, translating to 75,395 people who have received at least one dose of the COVID-19 vaccine, and 46,673 people who are fully vaccinated.
With the expansion of eligibility, the Montgomery County Office of Homeland Security and Emergency Management is asking those who qualify under the new guidelines to get registered as quickly as possible. Despite Phase 1C now rolling out, the highest priority is still on the eldest population and those with chronic medical conditions who are most at risk for contracting severe COVID-19.
Keep in mind the 65,000 people currently on Montgomery County's waiting list are not all Montgomery County residents. Since the vaccine must be given out to any Texas resident, Montgomery County cannot turn away those who live in other counties in Texas. However, that does not mean any Texas resident can simply show up to a vaccine distribution center and expect to receive a dose, even if they are considered eligible under DSHS guidelines.
Officials are asking for patience from those who want a COVID-19 vaccine. According to Chris van Deusen, Chief Communications Director for DSHS, the current Phase 1A/1B/1C guidelines encompass nearly 14 million Texans, but only 4.8 million Texans have received at least one dose of the COVID-19 vaccine due to limited supply of vaccines. However, that number is expected to quickly rise with the introduction of Janssen's one-shot COVID-19 vaccine.