By: Jessica Shorten
AUSTIN – The Texas Department of State Health Services is expanding eligibility for COVID-19 vaccines to those 50 and older in Texas effective March 15, officially moving into Phase 1C of vaccine distribution.
Just a week after a federal directive opened vaccine eligibility up to school staff and child-care workers, Phase 1C will include those 50-64 years of age. Until now, only those 65 and older or those with chronic medical conditions were eligible to receive a dose.
"We've seen a remarkable decrease in the number of hospitalizations and deaths since people 65 and older started becoming fully vaccinated in January," said Imelda Garcia, DSHS associate commissioner for laboratory and infectious disease services and chair of the Expert Vaccine Allocation Panel. "Expanding to ages 50 to 64 will continue the state's priorities of protecting those at the greatest risk of severe outcomes and preserving the state's health care system."
The elderly population and those with chronic medical conditions, also known as co-morbidities, are known to be the most vulnerable to severe illness and even death from COVID-19. Last December, Phase 1A opened up to frontline and healthcare workers and residents of long-term care facilities. Phase 1B, which opened later in the month, broadened eligibility to all those 65 and older and with chronic medical conditions.
According to DSHS, "More than half of all Texas seniors have gotten at least one dose of vaccine, and 30 percent are now fully vaccinated." Under Phase 1C, there are an estimated 5 million Texans, but due to Phase 1B eligibility, DSHS believes at least 1 million of that population have already been vaccinated.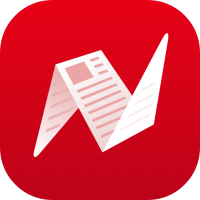 With over 7.1 million doses administered across the state, 4.6 million Texans have received at least one dose. Only 2.5 million have been fully vaccinated against COVID-19, but Johnson & Johnson's one-shot vaccine could boost those numbers in a big way.
Until now, the Pfizer/BioNTech and Moderna vaccines have been the only option in the U.S; both of which require two doses at least 28 days apart for full protection. The appeal of a one-shot vaccine is obvious for logistical and health purposes by eliminating the need to keep track of people who get the vaccine to get a second dose.
The creation of expansion of vaccine eligibility in Texas comes the same day Governor Abbott's order lifts all public health restrictions on businesses, including the controversial mask mandate. Effective Wednesday, March 10, 2021, all business are able to re-open to full capacity; and while businesses may still opt to personally require masks or social distancing, there will be no law or order they can use to back up their requirements.
COVID-19 cases have been on a steady decline in Montgomery County and Texas, but have begun leveling off at levels higher than in last Fall. Hospitalizations from COVID-19 are also falling, but the reopening measures could threaten the progress made after the devastating winter wave of the virus. Despite having only 2,267 active cases in a county of over 600,000; the positivity rate is still at 14%. While down from an all-time high of 23%, it is still nearly double what it was last Fall.
However, many still see light at the end of the tunnel as further expansion of vaccine eligibility is expected in the coming weeks. Three vaccines are now being distributed across the State; and DSHS Assistant Commissioner Imelda Garica has iterated that while they may have different efficacy rates, people should take whichever vaccine is available to them. The Johnson & Johnson vaccine, due to its ease of storage and one-dose nature, is being directed at more rural areas and smaller communities who may not have access to nearby facilities capable of storing Pfizer or Moderna's vaccines.