In the past I have discussed the issues I have felt since having Brooks and how it has affected my body. But something I haven't really shared which is a real issue is that I struggle a lot to sit, sitting on hard surfaces is painful and leaves my pelvis and hips in so much pain. I am doing exercises to work on this, but this is something that is going to take time to correct. Something that I am not very patient with.
As a Mom blogger I do most of my writing at the kitchen table, sitting on a hard chair and afterwards I am left in a lot of pain. Sometimes I move to the couch, but my focus totally turns from blogging to my cute dogs who huddle around me or the tv hanging on the wall. I needed something that was going to help me to stay focused on the task and get my writing done without being in so much pain.
I recently got an Anthrodesk manual Standing desk converter and absolutely love it, because my husband and I haven't set up any real office, yet I am using it on my kitchen table, but I love it! I can make dinner and write blogs. But in all seriousness, it is actually just great to be able to write and not be in pain after.
The product itself took me 5 minutes to set up and it takes up very little space on our kitchen table, about the size of a large cutting board. It is super easy to set up, and to adjust for your height, it is very sturdy. Not only do I find that it is helping with reducing my pelvic pain from not sitting I also find that since using it my posture has greatly improved.
There are more than a few things I love about this product but something that is so important to me is that this is a Canadian Company. I often find that when I am looking for a product, it always seems to come from a company outside of Canada. So, knowing that this product is made in Canada and my money is going straight back to the economy gives piece of mind. Anthrodesk specializes in selling standing desk and modern office accessories that make you healthier and more productive. They also stand behind all their products; they have the BEST warranty in the industry and a money back guarantee. The company was started by someone who sat in a cubicle and realized that they had contracted the sitting disease and they wanted to change the way their life was and ensure that others could also find affordable products and live healthier lives without having to switch jobs.
I briefly mentioned it on my stories, but I have a full-time job outside of blogging, I am just currently on maternity leave. I go back to work in November and something that always upset me about work is that I sit all day long. Whenever I was at work I found it so much harder to lose weight and stay healthy because I would be sitting for 2.5 hours on my commute to and from work and then again all day at work. I am so excited to know that I can purchase another one of these great products for the office to maintain my healthy lifestyle that I have created while being off work.

XoX Chelsea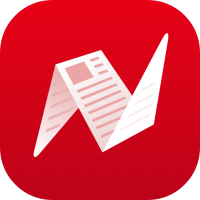 This is original content from NewsBreak's Creator Program. Join today to publish and share your own content.