It was probably when I got pregnant with Brooks that I started to take a more serious look into the products that were coming into our home. When I first had Pearce I was so focused on just being a good mom, and make sure he was hitting all the mile stones, I never considered that products that were coming into our home weren't good.
Last year during the Covid Quarantine, I started to spend more time focusing on how products I buy affected the environment. I wanted to learn about where are food came from, what actually happened with products once I put it in my recycling bin, and how I could make small changes to improve the environment.
During this time I was introduced to Tru Earth Laundry Strips, I think my favorite thing about the strips was that it came in a cardboard box, and that I didn't have to measure! Something I've always hated when doing the laundry - other than actually doing the laundry is having to measure. So when I found out you just put the strip into the washer it seemed to good to be true. But it wasn't, you put strip in and it dissolved, no residue was left on our clothes and it smelt great.
There are so many great features about the strips, before you even talk about how it actually cleans your clothes and leaves them smelling fresh.
The actual package takes up very little space - unlike a jug or box of other detergents.
All their packaging is recyclable.
The ingredients are safe and eco friendly, phosphate free, biodegradable, hypoallergencic, and 1, 4-dioxane free
For a front load washer like mine, you rip the strip into small pieces and place in your detergent and prewash detergent slots, this will ensure that the detergent is dissolved before touching your clothing. You can also place the detergent strip in the drum before loading the clothes, to ensure it is dissolved fully. For a top load just place it in the drum before the clothes and load the clothes accordingly.
This time around we also got their eco friendly produce bags which I love, because they are super easy to wash and dry, they come with multiple sizes so it is easy for you to fit all your goodies. I also love that I am no longer using the plastic store produce bags and am in turn using less plastic. The produce bags are easy to wash, and reuse as well.
If you are looking to reduce your waste, use more eco-friendly product or generally just want to give the eco-laundry strips a try I suggest you do. I have not be dissapointed by their products, and feel like I am doing my part when using their products. Overall I would recommend their products and their deteregent, as a great option for keeping your clothes clean and being more enviromentally conscious. By making small changes in our home, we can do just a little more, to help the enviroment.
Thanks
xOx Chelsea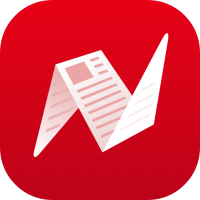 This is original content from NewsBreak's Creator Program. Join today to publish and share your own content.