Let your favorite senior citizens know about this incredible opportunity in Hazelwood
The COVID-19 pandemic has directly impacted the food security of many families, and globally, more than 2.3 billion people didn't have enough food in 2020. Missouri seniors who are struggling during the pandemic can reach out to Hope Church in Hazelwood, Missouri, for help. This popular church is known for its many resources that combat hunger in St. Louis County, including bimonthly mobile markets and an on-site food pantry.
On August 29, 2021, Hope Church invited area seniors for a free grocery shopping day. The event was a success, and seniors took home pantry staples such as cookies, canned goods, cereal, and bread. Fresh produce, such as salad, bananas, and berries was also available, and elderly shoppers also took home refrigerated goods like meat and eggs.
This was not a one-time event, so don't panic if you missed it! Hope Church is hosting another free shopping day for local seniors on September 13, 2021 from 11 a.m. to 1p.m. You do not have to be a member of the church to participate, nor are you restricted to a specific geographic region. Seniors from nearby counties, such as St. Charles County, can also participate in the free grocery event at Hope Church.
Hope Church also has free food available for other St. Louis County residents and members of other nearby cities. A free food pantry is available each Sunday after church for anyone in need of groceries. Registration is not required; simply stop by the church's food pantry after the sermon ends for your groceries. Sunday sermons typically begin at 10 a.m. each week.
If you can't make it to church on Sunday morning for the food pantry, keep an eye out for upcoming mobile market events at Hope Church. Mobile markets are typically held twice a month, every other Saturday, from 9 a.m. to 11 a.m. at Hope Church. Registration is not required, so just drive on up in your vehicle if you're interested in attending a scheduled mobile market at the church.
Hope Church is located at 5555 St. Louis Mills Blvd, Suite 119, Hazelwood, MO 63042. Office hours are Monday through Thursday from 8 a.m. to 5 p.m. You can learn more about Hope Church by visiting the faith-based organization's website at HopeChurch.org, emailing the church at info@hopechurch.org, or calling the church at (314) 869-7777.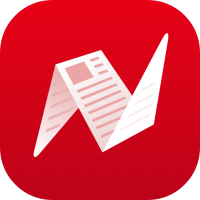 This is original content from NewsBreak's Creator Program. Join today to publish and share your own content.