Help make Missouri a better place by practicing random acts of kindness on this special day.
Earlier this year, Missouri Governor Mike Parson gave Senate Bill 72 his signature of approval. This bill resulted in several new state designations, including Pioneering Black Women's Day, Law Enforcement Appreciation Day, and Random Acts of Kindness Day. Missouri's Random Acts of Kindness Day matches the provisions outlined in 2021's HB 202 and will take place on August 31st each year.
The bill was inspired by a local family whose teenage daughter, Shayley Akers, ended her life when she was just 19 years old. Described as selfless and kind, Shayley struggled with debilitating symptoms of depression, a condition she kept hidden from many people in her life. Her battle with depression came to a devastating halt on August 31, 2016. Today marks the 5-year anniversary of Shayley's death, and many Missourians are honoring it with random acts of kindness.
Though the state holiday just became official in 2021, residents of Washington County have been informally celebrating their own Random Acts of Kindness Day on August 31st since 2017, the year after Shayley passed. State Rep. Mike McGirl credits the perseverance of Shayley's mom, Lela Thompson, for helping the day become a state-wide event.
If you're a Missourian who's ready to spread joy in your community via random acts of kindness, here are some ideas you can try:
1. Pay for someone's parking at the St. Louis Zoo or one of the many meters downtown.
2. Surprise a child with a decorative face mask if they're attending a school that requires facial coverings.
3. Pay for someone's bill at one of your favorite restaurants, such as Blueberry Hill or Ethyl's Smokehouse and Saloon.
4. Give someone a membership to the Magic House, Science Center, or St. Louis Zoo.
5. Pay for someone's gas at QuikTrip or offer to buy them a fountain soda or coffee.
6. Drop off dinner for a friend or family member.
7. Bring supplies to a loved one who is sick with COVID-19 or another condition.
8. Leave flowers on a neighbor's porch or share some goodies from your garden.
9. Surprise an exhausted parent with pizza delivery from Imo's or Cecil Whittaker's tonight.
10. Leave a card or handwritten note on a friend's porch letting them know you appreciate their friendship.
You can brighten someone's day without spending a dime. How are you celebrating Random Acts of Kindness Day in your community?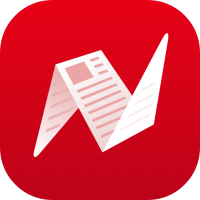 This is original content from NewsBreak's Creator Program. Join today to publish and share your own content.