Stock up on groceries with help from Hope Church.
Hope Church is hosting two mobile markets in August. The first mobile market is scheduled for August 14, 2021, and the second one is planned for August 28, 2021.
The church encourages anyone in need of food to stop by, stating that "everyone is welcome" on their Facebook event page. The event is popular with residents of St. Louis County and St. Charles County, with some attendees coming from as far as Arnold or Troy.
Registration is not required. If you are interested in receiving free food from Hope Church, simply show up between 9 a.m. and 11 a.m for a scheduled mobile market. The church requests that mobile market attendees remain in their vehicles the entire time. When it's your turn to receive food, pull up, open your trunk, and wait for volunteers to load your groceries.
The food available varies at each event but typically includes a mix of fresh food and pantry staples. In the past, families have received frozen meat, milk, butter, hot dogs, pasta, cereal, fruit, and vegetables. You may also receive dessert and snacks, such as cake, cookies, and candy. Special requests are not available.
Sometimes other essentials, such as cat food and dog food, are also available for families. The church has also distributed school supplies. diapers, and wipes in the past. All food and other household essentials are available on a first come, first serve basis.
Both mobile markets are scheduled to take place in Hope Church's parking lot rain or shine. Hope Church is located in the St. Louis Mills Mall at 5555 St. Louis Mills Boulevard, Hazelwood, MO, 63042.
In addition to hosting mobile markets throughout the year, Hope Church also plans numerous other events for the community. Past events have included holiday parties and free meals for kids on Saturdays. This summer, Hope Church provided complimentary ice cream, sundaes, and frozen ICEE drinks during several of its Sunday services for kids.
Upcoming events include a prayer meeting on August 18, 2021 and a Buddy Break event on August 21, 2021. Both events are free of charge and open to all members of the community. Advance registration is required for Buddy Break.
Worship services for Hope Church take place on Sunday mornings at 10 a.m. You can attend in person or watch the church's live stream on Facebook. To learn more about Hope Church, visit the faith-based organization's website, call (314) 869-7777, or send an email to info@hopechurch.org.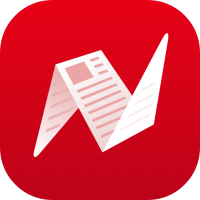 This is original content from NewsBreak's Creator Program. Join today to publish and share your own content.