Good luck finding an at-home test kit for COVID-19 if you're in the O'Fallon area.
"It's like going on a scavenger hunt," an O'Fallon mother complained, referencing the area's COVID-19 home test kit shortage. After searching for a testing kit at the Walmart and Target on Highway K, multiple CVS stores in O'Fallon, and a nearby Walgreens, she gave up and decided to purchase a test online instead.
Unfortunately, Amazon didn't have much available either. She was looking for the BinaxNOW COVID-19 antigen self test, but delivery for this product is expected between August 15th and August 20th. That's nearly a 3-week wait, and many residents impacted by COVID-19 may recover before the delivery date.
The DxTerity COVID-19 home testing kit is currently in stock on Amazon and available for delivery to the O'Fallon area in 2 to 4 days. However, at $99 per collection kit, this test costs nearly 5 times as much as a two-pack of BinaxNOW home testing kits. Also, the DxTerity test isn't a rapid COVID-19 test, which means you may have to wait a few days for results.
If you don't mind leaving home to take a COVID-19 test from an approved site, the CVS located at 801 Highway K in O'Fallon is your best bet. The site offers molecular lab tests rather than rapid-result antigen tests, but as of publication time, it's the only CVS with multiple appointments available each day this week. You can also request a test by visiting a local urgent care, such as the Mercy GoHealth clinic at 2991 State Highway K. Walk-ins are accepted, but the clinic recommends scheduling online when possible.
Unfortunately, testing in person isn't an option for every O'Fallon resident. Some members of the community prefer the anonymity of at-home COVID-19 test kits, as they are hesitant to share their personal data with local government officials. On-site testing can also be difficult for residents who are disabled or have limited transportation available, as O'Fallon does not offer public transportation. Several parents have told me they prefer at-home testing options for COVID-19 because it makes their kids feel more comfortable.
The number of positive COVID-19 cases is gradually increasing in St. Charles County, which includes O'Fallon, as of August 2021. As of now, records show cases for July 2021 followed a similar pattern as cases from July 2020. However, it's worth noting that our area still has significantly fewer COVID-19 cases than nearby counties such as St. Louis County despite our lenient mask guidelines. Masks are not mandatory at most St. Charles County retailers and restaurants, though medical providers typically still require them.
The Fort Zumwalt District expects students to return to school with a mask-optional policy in place on August 23rd. However, masks are still required on school buses due to a federal guideline regarding COVID-19 transportation protocol.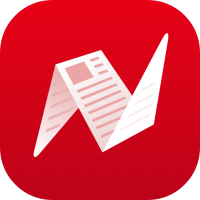 This is original content from NewsBreak's Creator Program. Join today to publish and share your own content.