St. Charles County customers are frustrated by long lines, empty shelves, and reduced hours of operation.
Welcome to yet another day filled with arguments in a local Facebook group called "What's Going on, O'Fallon, Missouri". The complaints are usually the same and include the following:
Nobody wants to work in St. Charles County, which includes O'Fallon, St. Peters, and Wentzville
Businesses have long lines and not enough cashiers
Restaurants are closed due to a labor shortage
New restaurants that were scheduled to open this summer remain closed due to the hiring shortage
Businesses should pay more so employees want to work there
To clarify, these are just opinions shared by local residents in the O'Fallon area. NewsBreak cannot confirm the validity of many of these complaints, though it's true there is a nationwide worker shortage happening now which has impacted St. Charles County.
In response to the labor crisis, many O'Fallon residents are offering impressive benefits for new hires. The O'Fallon Red Robin, which is located at 1440 Mexico Loop Rd E, is currently offering a $400 bonus for new hires. This announcement comes shortly after the staffing shortage caused issues for the O'Fallon Red Robin in June 2021. Signs explaining the staffing shortage were shared in the What's Happening, O'Fallon Missouri Facebook group last month.
In June, the O'Fallon Red Robin was forced to close its dining area and only offer to-go orders due to a staffing shortage. One Red Robin employee said that staff were being shared between the Dardenne Prairie and O'Fallon location at this time.
Other local restaurants have faced similar struggles, and nearly every restaurant in the O'Fallon area has a Now Hiring sign as of July 2021. This includes McDonald's, Chick-fil-A, Panera, and Wendy's. The Wendy's at 1390 Mexico Loop Road E, which is less than half a mile from the O'Fallon Red Robin, is also offering a hiring bonus for new workers. New hires can receive a $100 bonus.
But the hiring shortage isn't limited to retail. The O'Fallon Walmart, located at 1307 Highway K, is also struggling to find enough workers. O'Fallon residents frequently complain about long lines, including a self-checkout line that extends all the way to the produce aisle. In fact, one resident visited this location today and wrote in the aforementioned Facebook group that she had a bad experience. "No lanes, no carts, self checkout back past produce," she ranted.
As someone who shops this location regularly, I can confirm that long lines are the norm, especially on weekends. A few months ago, I visited this Walmart and the self-checkout line extended to the back of the store near the dairy products. Employees were rushing around frantically, trying to help customers as quickly as possible. Unfortunately, the number of customers was way too high for the limited staff to handle in a timely manner, and many customers were behaving inappropriately.
I understand the frustration of shopping in an understaffed store, but please be patient with the employees who have worked through the pandemic. The labor shortage isn't their fault, and they're doing their best to keep O'Fallon running smoothly.
When people mention "the new normal," we often think of masks and social distancing, but perhaps it's not just about safety measures. Maybe longer lines, reduced restaurant hours, and staff shortages are also part of the new normal for O'Fallon residents. It's too soon to tell if these issues will become permanent problems, but we'll see what the next few years bring for our community.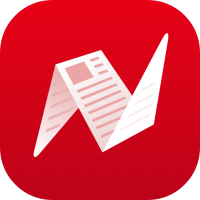 This is original content from NewsBreak's Creator Program. Join today to publish and share your own content.