Mark your calendars so you don't miss this popular event!
O'Fallon's Independence Day parade is back! Many St. Charles County residents were disappointed when COVID-19 forced a parade cancellation in 2020, but life is returning to normal in O'Fallon, Missouri. There are numerous ways to get involved with the annual 4th of parade this year, from walking in the parade itself to cheering for floats from the sidelines.
When is O'Fallon's Independence Day Parade in 2021?
The Independence Day parade almost always takes place on July 4th, but it's on Saturday, July 3rd at 9:30 a.m. instead this year. Several volunteers stated the date was changed to July 3rd to prevent blocking traffic from a popular Catholic church, which would have let out in the middle of the parade. The parade begins near the Assumption Parish in North O'Fallon, which holds several services on Sunday mornings.
What is the parade's route this year?
The Independence Day parade begins at the corner of Civic Park Drive and Main Street, which is located near the city hall. From there, the parade will continue down Main Street before turning right on Tom Ginnever Avenue. Once the parade reaches Tom Ginnever, it will continue toward T.R. Hughes Boulevard before ending at the Heritage and Freedom Fest. O'Fallon is hosting its annual Heritage and Freedom Fest at the Ozzie Smith Sports Complex at 900 T.R. Hughes Boulevard.
What happens if it rains?
O'Fallon does not cancel the Independence Day parade if it rains, so bring an umbrella! In fact, you may want to bring an umbrella even if it's sunny, as O'Fallon often gets hot and humid in July. Sunscreen is a good idea, too.
Will the floats throw out candy?
You can typically expect to bring home plenty of candy and other surprises after watching the annual Independence Day parade in O'Fallon, so make sure you have a bag or backpack for your goodies. Over the years, parade freebies have included shirts, balls, popsicles, bottled water, sporting event tickets, and coupons for local businesses.
What else should I know about the O'Fallon parade?
Get there early if you want a good seat. Some residents arrive as early as 7:30 a.m. even though the parade does not start until 9:30 a.m. You may want to bring a chair or blanket unless you're okay with sitting directly on the ground.
Leave your furry friend at home - dogs and other pets are not allowed at the Independence Day parade. However, service animals are always welcome. Please avoid petting service dogs if you see them at the parade, as their vest means they are working to keep their owner safe.
Food and nonalcoholic beverages are allowed. Many families enjoy breakfast together while waiting for the parade to begin.
Also, keep in mind there will be road closures on the day of the parade, so you may have to take a different route than you normally do for O'Fallon events. At 7 a.m. on July 3rd, Civic Park Drive will be closed from Woodlawn Avenue to Main Street. Main Street will shut down at 8:30 a.m. from Elm Street to Tom Ginnever Avenue. Tom Ginnever Avenue will shut down at 9 a.m. from Main Street to T.R. Hughes Boulevard. If you arrive late for the parade, you can take side streets to O'Fallon Plaza and park there. This is the same parking lot residents use for Dollar General and KT Laundry.
Happy 4th of July! How will you celebrate Independence Day this year?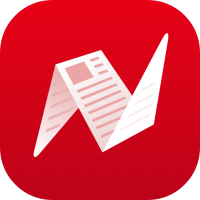 This is original content from NewsBreak's Creator Program. Join today to publish and share your own content.