Don't forget to request your Pandemic EBT benefits if you qualify.
COVID-19 school closures put a dent in food budgets for families across the state, especially those with children on the free or reduced lunch program. Fortunately, help is on the way via the Pandemic EBT program.
You may remember the Pandemic EBT program from the 2019-2020 school year, but there are some changes in 2021. Benefits were automatically distributed to some Missouri families in 2020, but the new Pandemic EBT program requires an application for most families. Make sure you apply for Pandemic EBT benefits, also known as P-EBT benefits, no later than July 31, 2021, if you believe your children qualify for the program. You can find the application online or request a copy by contacting your local Family Support Division office.
Applications are not required for families who currently receive food stamps and have eligible children age 5 and younger. These benefits will automatically be loaded on your EBT card during the disbursement period.
Students from most schools in St. Charles County, Missouri, will not qualify for Pandemic EBT benefits, as their schools remained open all year. However, students from the Wentzville School District may qualify, as the district had COVID-related closures. Many Wentzville students participated in hybrid learning, which was a combination of in-person enrollment and virtual learning, during the 2020-2021 school year. Several Wentzville parents told News Break they received communication from the district encouraging them to apply for P-EBT benefits.
Wentzville's school year began in August, but qualified students can only receive benefits for September 2020 to May 2021. These retroactive benefits will range from $77.75 to $129.58 per month, per child. Benefit amounts are based on the amount of in-person instruction students had during each month.
More information about Pandemic EBT benefits is available via a press release issued by the Missouri Department of Social Services. You can also visit the agency online at DSS.MO.gov for details about P-EBT and other COVID-19 relief programs.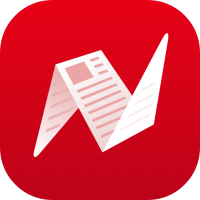 This is original content from NewsBreak's Creator Program. Join today to publish and share your own content.