Tooele, Utah - Missing Since June, 25th, 2021.
Vern Richard Morris is 32 years old and has been missing from his home in Tooele since June 25th.
Rick is diabetic and hours before he disappeared family member report he was suffering from low blood sugar (37). They were able to get him to eat a sandwich in hopes he would feel better.
However, hours later at approximately 2:00 AM they discovered Rick was not home and could not find him. His sister, Mariah said " It was not unusual for Rick to take walks in the early morning hours. What is unusual is that he left with only what he was wearing and took nothing with him." 
There have been reports that Rick may be in Grantsville, Utah; Carlin, Nevada; Salt Lake City, Utah and living among the homeless in the area of the Utah State Fairpark along the Jordan River.
He may also be in the Butterfield Canyon area of Salt Lake county, Utah; the Middle Canyon area of Tooele county, Utah; or the Settlement Canyon area of Tooele county, Utah.
Rick Morris is described as a white male, 6"2" tall, weighing 150lbs. He has brown hair and hazel eyes. He also has an appendix scar and a chipped front tooth.
He was last known to be wearing dark jeans that were baggy at the waist, and black shoes. He may have left home with no shirt. 
As far as the family knows Rick was on foot and has no access to a vehicle. 
You can visit our missing person profile on Rick Morris
If you have any information regarding the location of Rick Morris, please contact the local police;
Tooele Police Department - Detective Danielson, 435-882-5600 or the Missing Persons Center at 844-451-7700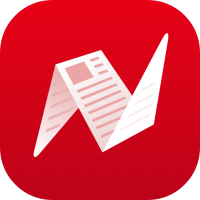 This is original content from NewsBreak's Creator Program. Join today to publish and share your own content.