When you imagine a leader what do you think of? I'll give you a minute…
----
Imposing perhaps?
Someone who just commands the room, charismatic, obviously, and with that aura, that almost magnetic energy?
Well, guess what? That is simply the image of leadership that has been to sold us for years, which although it is not entirely wrong, can be a very harmful concept.
Thanks to this misconception, we introverts tend to believe that we do not have leadership skills, because we are not naturally loud and vocal. Although we have teamwork skills and other good strengths, we prefer to give the position to someone else, who may be less suitable but has more the traditional image of the chairman.
The truth is that psychology has backed the theory that many excellent born leaders tend to be shy and reserved, and there is enough evidence to dispel the myth that to be a boss you must be outgoing.
Studies reported by Jennifer Kahnweiler, author of The Introverted Leader: Building On Your Quiet Strength, show that a full 40% of executives are introverts. Chances are many of the people in your business and the majority of your clients may be introverts.
These are 5 signs that you are a natural-born leader and you probably don't even know it.
You Actually Give A Sh*t About Others
Some millionaire tycoons who created empires will tell you about how they had to trample hundreds of people to achieve success. The shark mentality, the law of the jungle, hunt or be hunted.
Don't be fooled by The Wolf of Wallstreet, although it's one of my favorite movies and I love Leo D, you don't have to be a cheater and selfish entrepreneur to lead a team to success.
In fact, empathy is a very clear sign of a good leader. The typical overbearing boss who doesn't care if your granny passed away and won't let you go to the funeral is not a good leader, he's an asshole. Someone who cares about the well-being of all the members of his team will more likely make everyone feel valued and do their job with passion.
Compassion is not a weakness, it is a virtue that not everyone has, do not feel less about being empathetic, you are probably the most capable of taking the reins.
2. You Can Actually Express Yourself Coherently
This is a skill that many people mistakenly believe they have. You can have the best ideas, have initiative, be an inspiring example, but if you are unable to communicate your thoughts and emotions, all of that goes down the drain. A good leader knows which way to go and can explain to others how to get there.
It's not just about being eloquent and a good speaker, it's more about knowing how to express yourself without hurting feelings, without holding back anything and understanding that most things are not personal. If you are empathetic, you will know how to communicate new ideas, make corrections and criticisms without destroying the self-esteem of everyone around you.
3. You Don't Force Others To Do Their Tasks, You Motivate Them
If you are afraid to tell people what to do, they will surely tell you that you cannot be a good leader. The image of the boss has been misinterpreted as that of a babysitter who must constantly be driving everyone to do their jobs. While a leader must make sure that all the pieces of the gear are working, a great leader knows how to motivate and inspire them to do so.
If others do things just because they feel like they HAVE to do it, they won't do it in the best way or feel comfortable. You, on the other hand, prefer to show them what to do by example. Don't just micromanage everyone, you teach them with concrete actions.
4. You Can Actually Listen To Others
And by others here, I don't mean the voice(s) in your head, no. Nor your bosses to whom you have to listen.
Many false leaders create a gap between themselves and everyone else, making them feel like they are unreachable. Usually, members of an organization with a distant boss feel that their ideas will never be heard, and that they must go through a long chain of command to reach the chairman.
As a good leader, you know how to take into account all the recommendations and opinions you receive, and not only that, you make sure that everyone knows that you are open to receiving them. Listening to the thoughts and feelings of others is a vital skill in building a successful team. You don't only wait for others to finish talking to speak your mind, nor do you think that arguing is explaining to everyone why you are right, you are a good listener.
5. Teamwork, Teamwork, Teamwork!
One of the things we hate the most about a lousy boss is that they only get involved when things go wrong and complain. When everything is going great we don't even hear from them, but they are always there to receive the credit for your work.
A natural leader is always involved with their team, working shoulder to shoulder when things are going well and when things look ugly. The leader is not the one who yells at the employees with a megaphone to push the boulder up the hill, they are the one who push with everyone until they reach the top.
Don't underestimate your skills as a leader or believe in fake and toxic bosses who think they just need to raise their voices and be bossy. A leader who is empathetic, understanding and inspiring is the one who truly takes their team far.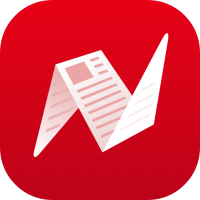 This is original content from NewsBreak's Creator Program. Join today to publish and share your own content.