When it comes to productivity and writing tips, there is an idea that quickly comes to mind: increase the number of words written per day.
For beginning writers, being productive means writing a lot, writing more and more. Hence the obsession with setting writing quotas and trying to get out as many articles as is humanely possible. Although this process makes sense when trying to write a book; which has a finite amount of words, when trying to laucnh a writing career, this method will only lead to the dreaded burnout, so what should I do oh wise one? I hear you ask. In the words of Yoda
Patience young one
That is why today we are going to talk about the dos and don'ts of setting yourself daily, weekly or monthly writing quotas that fit somewhere in the realm of sanity. Let's begin, shall we?
The first thing that needs to be clarified is that a very common tip for beginners is to work on productivity, and this is commonly confused with typing thousands of words every day.
You can spend many hours writing, but not be productive for that. You can write many words, but that is useless if at the end of the day you have to throw away half of the work because you were not satisfied with it.
Productivity goes beyond numbers. It includes them but transcends them — yes that sounds like some philosophic muddling, but bear with me.
The most misunderstood writing tip
The figures are only an indicator, a reading if you will. You have to know how to interpret them in order to act accordingly, looking for solutions to our shortcomings or new ways to make them yield better results.
Therefore, the first thing you should do to be more productive is not obsess over the numbers.
Productivity goes beyond typing 10,000 words a day.
Productivity starts with having time to write. This means organizing your schedule and your day to day to be able to have that time.
But, of course, it has to do above all with how you use that time to get the most out of it.
Productivity also includes having a streamlined writing process that helps you advance your work effectively, a method of doing one thing after another in the order that works best for you.
On that basis, setting writing quotas, marking yourself a number of words per day or week and trying to reach it is a good strategy.
But like any strategy, you need to approach it in the right way to make sure it pays off.
How to actually set writing quotas and be effective
The first thing you should do to set writing quotas is to analyze how much time you have. Depending on the time you can set your goals.
If you only have an hour a day, aiming for ten thousand words may be too ambitious. And if you only have a few hours on Sunday mornings, your writing quota should take that reality into account.
Depending on the time you have, your writing quota may not have to be daily, but weekly or monthly.
Regarding the number, be ambitious but realistic. Mark yourself a number of words that pose a certain challenge, but not so high that you end up not reaching it day after day, so that it generates frustration.
Now, once you set your writing quota and verify that you are capable of reaching it, it can always be interesting to try to exceed it to increase your productivity.
How to do it?
How to improve your writing quotas
Like I said, productivity goes beyond numbers. It has more to do with how than with how much.
So once you've set your writing quota and reaching it in every writing session doesn't cost you any effort, it's time to up the ante.
It is not a question of simply increasing the number and, starting the next day, trying to write faster. But to review what you do to try to find points for improvement and implement new ways of doing that allow you to be more effective, that is, more productive.
But I summarize the two and don'ts that most beginning writers fail:
Separate writing from editing
It is written first and then revised and corrected. Doing it at the same time is one of the best ways to slow down your writing. This is one of the most common writer procrastination traps.
You need to have the complete image that the finished text will give you to know what to correct and what not. Otherwise you can spend hours correcting a scene that in the end you will delete. Or, worse still, deciding not to delete a scene because you've spent hours working on it when it's actually superfluous, and by leaving it you're doing your novel a disservice.
Which ties in with the second thing you can do to improve your productivity and increase your writing quota: plan your writing sessions.
Plan writing sessions
Okay, today you are going to write for a couple of hours and you want to reach 3,500 words. But what are you going to write?
Are you going to sit at the computer and let the story flow? Are you going to pick up the story where you left off yesterday and try to move it forward without having a previously plotted course?
If that's the plan, maybe the two hours of the session that day will give you ideas to continue developing the story. Or maybe you write 3,500 words that you delete the next day because you've thought of a better way to approach that scene, which will have thrown two hours and 3,500 words into the trash.
The best thing is that you create schemes where the entire structure of the story that you are creating is appreciated. That way, before you start writing, you will know which part of the outline to finish. It is easier to know that this week you have to write about the detective's car chase of the jewel thieves, that way you will have your mind programmed to develop that scene.
The drawbacks of setting write quotas
In the beginning, I told you that although establishing writing quotas is a very common tip, if it is not done correctly it can become a problem. These are the things that can go wrong:
The possibility of setting yourself an overly ambitious quota that you are unable to reach and that ends up frustrating you and making you renounce the writing.
The ability to meet your quota only to see later that what you wrote is useless and has to be removed.
In general, losing sight of the true goal of having a writing quota and ending up confusing the means with the end. In other words, end up obsessed with meeting today's quota, without focusing on whether what you have actually written is moving you forward in the writing of your novel.
So remember that productivity should be at the service of your work, not be an end in itself.
Set writing quotas: yes. Try to increase them: yes too. But always with common sense.
Writing is more like a fluid process than a rigorous routine, it is very easy to fall into our own impossible expectations and end up giving up before starting. Trust yourself, your process and allow yourself to make mistakes and start over.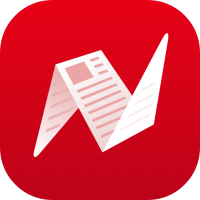 This is original content from NewsBreak's Creator Program. Join today to publish and share your own content.