I know there are many freelancing gurus on the internet claiming that they have the keys to success. Although I do not deny that they can have a lot of useful information for everyone who wants to work independently, the best freelancing tips can only be given to you by someone who knows the real STRUGGLES of this world.
I did not look for freelancing, freelancing looked for me.
Maybe I don't have a book on freelancing for beginners, maybe I didn't found Tesla or have millions in my account. But you know what I can claim to be an expert? Since I come from a third world country with an economy with practically non-existent rules and I have not gone totally crazy. I can teach you a thing or two about mental health tips for freelancers.
Do you think being your own boss is difficult? Or depending on the next gig to pay the rent for this month? Well, I marked all that in freelancing bingo, and I also added to living with constant power cuts, internet connection drops and working from a laptop so old that it could read floppy disks.
Learning how to take care of my mental health was not only a good idea, it was MANDATORY if I did not want to end up in the mental hospital.
Have a clear and concise schedule
A very basic freelancing tip is that you be organized and structured, that's fine, but it is necessary no matter what your type of work is.
One thing that not everyone tells you is that while working independently is great because you don't have to meet a work schedule, you should still have one. Yes, it's great to be able to work whenever you want, it's fantastic I know, but that can be dangerous. If you're a professional procrastinator like me, it's very easy to put off tasks until late at night, and inadvertently get into the habit of working until 3 a.m. until you hate yourself.
Set what time you will start work, what time you will take breaks and the time to turn off the laptop and call it for the day. You can be flexible, of course, you are a freelancer you can do whatever you want! Wooh!
Except not following these mental health tips. Listen to me, I'm very serious, young man!
Never skip a meal, never skip a nap
Ironically, people prefer to be freelancers to avoid the stress of office work, but there is a greater chance of developing depression and anxiety as a freelancer.
Freelancing tip for beginners that you cannot forget: always ALWAYS put your mental health as a priority. And to do this you must be aware of the small details, not everything is spoiling your mind and trusting that a therapist will repair it.
Your mental health begins to deteriorate the moment you stop eating and getting enough sleep. This is why having a schedule is important. Never stop eating lunch just to finish work earlier, or ruin your sleep cycle.
And no, substituting a full breakfast for a protein bar won't do it either.
Don't be afraid to say no
One of my first gigs as a freelancer was to write 10 articles of 1000 words about tourist destinations in Spain, delivered in 24 HOURS!
I know it sounds insane but I was broke and desperately needed the money. Do you want to know the worst part? I have not even been to Spain once in my entire life.
What followed was one of the worst, longest, most stressful and exhausting nights of my life. I was on the verge of giving up several times, but my discipline and my passion for not being homeless kept me going. Oh, and unhealthy amounts of coffee and energy drinks.
Knowing everything I know now about freelancing and mental health tips, I would never go through something like that again. And I strongly recommend that you never put yourself through an inordinate amount of work just because you feel like you can't refuse, either because you've just started and don't have much experience. Feel free to turn down a project if you know you can't do it right without putting your sanity to work.
No pay is worth your sanity
If I could emerge as a freelancer in a chaotic country and maintain my sanity, you can too. You must always keep in mind that your well-being is a priority, period.
There is no online job that pays enough to make you sick, both mentally and physically. Just follow these tips to the letter and never hesitate to ask for help if you feel you need it.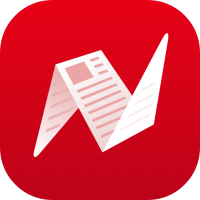 This is original content from NewsBreak's Creator Program. Join today to publish and share your own content